Short Film: Welcome To Colon, Magic Capital Of The World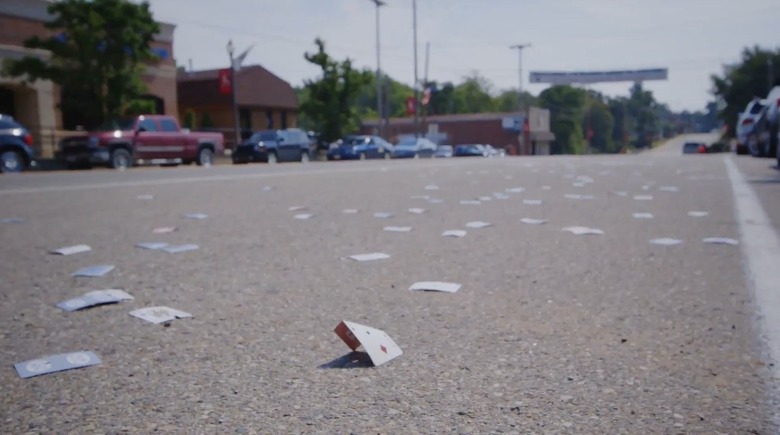 One of my interests outside of film has always been magic, an art which I think goes hand in hand with the mastery of storytelling and incorporation of visual effects in films. In the past years there have been several great magic documentaries: Make Believe (which is like Spellbound but about the teenage world magic championships, from the producers of King of Kong), The Magic Life (focused on the struggles of being a magician), and Magic Camp (which was about Tannen's Magic Camp, the oldest and most prestigious training camp for young magicians).
I'm magnetically attracted to anything about magic or magicians. Today I discovered a 15-minute short film titled Welcome to Colon, Magic Capital of the World, which tells the story of Abbott's Magic Get Together, an annual gathering of several hundred magicians from all over the world who convene for a week of shows and lectures. The gathering has been going on for the past 80 years, in the tiny town of Colon Michigan which proudly bills itself as "The Magic Capital of the World." Watch the Welcome to Colon, Magic Capital of the World short film embedded after the jump. You might even see some familiar faces from those other previously mentioned magic documentaries.
The short film was directed by John Lagomarsino and Ryan Manning. The Verge also has an amazing article which goes along with this feature, here is a brief excerpt:
It's home to around 1,000 residents and holds at least 30 dead magicians in its single small graveyard. The Colon High School mascot is a giant bunny rabbit. Though it lacks the soaring Gothic cathedrals of Hogwarts, it just might be the most magical place in the United States. ... Magic is to Colon what fog is to San Francisco: it forms a kind of omnipresent backdrop to the place. There are flags emblazoned with "The Magic Capital of the World" hanging from every streetlamp, street-side planters shaped like rabbits coming out of hats, and a Hollywood-style magician walk-of-fame on the town's short stretch of sidewalk. The local pizza shop's signboard menu advises visitors to "have a magical day."
And here is the short film: