Netflix Streams 'Peaky Blinders' Starting September 30, Will Make 'Popples' Kids Series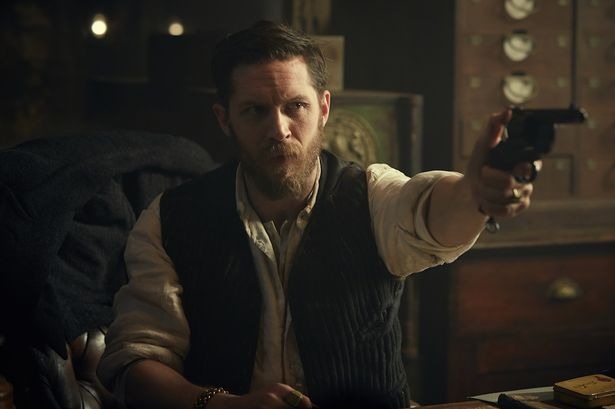 Here we have news on two very different series coming from Netflix. First: the streaming service has picked up rights to the BBC series Peaky Blinders, which adds Tom Hardy to its second season roster this fall. We hadn't known when we'd see the new season in the States, so it's great to know that we can soon see Peaky Blinders on Netflix.
And then the company has also picked up rights to the '80s kids property Popples, which will be developed as an animated series. More info on both is below.
Let's do Peaky Blinders first. Most audiences in the US probably missed out on the first season, which stars Cillian Murphy as the leader of a criminal family/gang in 1919 Birmingham. But Netflix will fix that very soon. All six first-season episodes will be available to stream beginning at 12:01 a.m. PST on September 30, so anyone interested in a quick binge on the gangster series will be caught up for the season two opener. 
Season two will hit Netflix in November. At this point we don't know if it will arrive all at once, or in weekly installments. The season two UK premiere is set for October 2, so it's possible that Netflix will wait until that UK run has ended in mid-November, and then make all episodes available at once in the US.
If you missed our previous report on the show, Peaky Blinders is from creator/writer Steven Knight (Eastern Promises) and also stars Sam Neill, Helen McCrory and Annabelle Wallis. Here's a new trailer from Netflix:
And then there's Popples, to be based on the set of '80s toys that consisted of "fluffy, multicolored bear/rabbit/marsupial-like creatures" as Variety puts it. Saban Brands is producing a set of 26 half-hour episodes with ZAG Entertainment, and the show is set to debut in late 2015. 
Ted Sarandos of Netflix said in a statement,
Saban Brands has made history producing iconic and globally recognizable kids' shows like 'Power Rangers,' 'Ninja Turtles: The Next Mutation' and the new 'Julius Jr.' series. We are excited to expand the relationship we enjoy together around the world with the launch of 'Popples' as a new Netflix original series for kids.