'Strange Rumblings In Shangri-La' Trailer: Globe-Trotting Surf Documentary Now On iTunes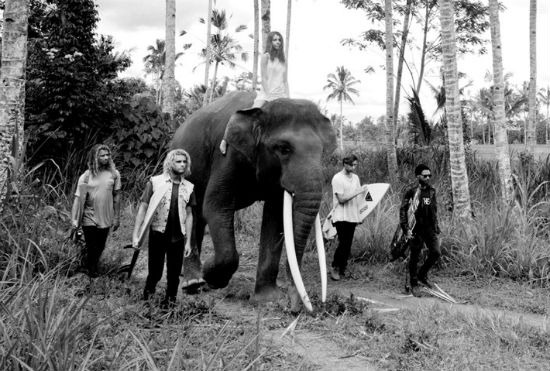 The surf documentary has a long and storied history. As seen in The Endless Summer and Riding Giants and dozens in between, surfers and filmmakers have been traveling the globe together for decades, documenting the unique lifestyle and incredibly beautiful sport.
The latest entry into this specific genre is out today. It's called Strange Rumblings in Shangri-La and was directed by Joe G. The director shot the whole movie on 16mm film, which gives it a classic feel in a modern world. The filmmakers traveled from Iceland to Mozambique, France to Brazil and many places in between, all in the quest for "surfing's own holy grail."
Below, read more about the surf documentary Strange Rumblings in Shangri-La, watch the trailer, see the poster and find out how to watch it right now.
Here's the Strange Rumblings in Shangri-La trailer. You can download it on iTunes right now at this link.
And here's the poster for the film.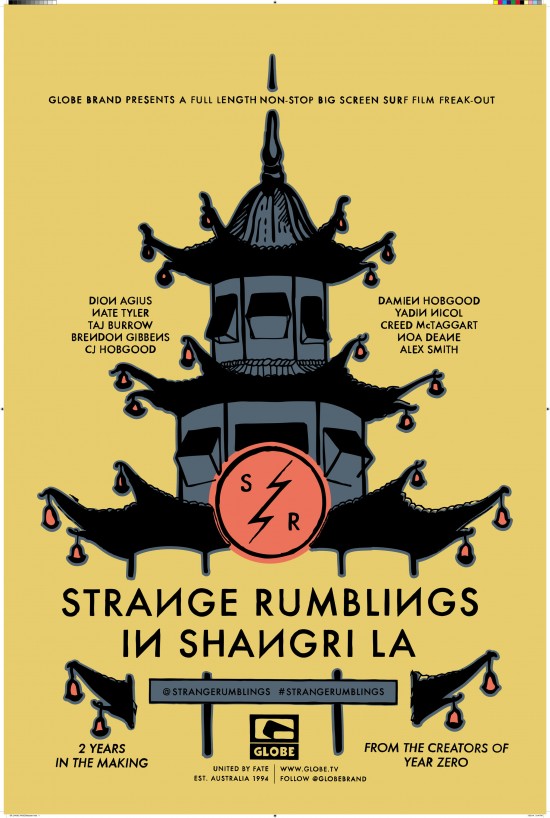 There's just something calm and beautiful about a surf documentary and it looks like this one fits that bill and then some.
Strange Rumblings in Shangri-La is now available on iTunes. It stars Dion Agius, Nate Tyler, Taj Burrow, Creed McTaggart, CJ Hobgood, Damien Hobgood, Brendon Gibbens, Yadin Nicol and Noa Deane. For more information on the film, visit its official site.
Strange Rumblings in Shangri La is a mix of high performance surfing and stunning cinematography that documents our unforgettable worldwide journey in search of surfing's own holy grail. From the frigid waters of Iceland to the tropical beauty of Mozambique. From dreamy French beach breaks to exotic islands off the coast of Brazil, and into deepest Indonesia. Shot in 16mm film and created in the spirit of the classic films by Bruce Brown and Jacques Cousteau, Strange Rumblings in Shangri La will take you on an adventure you won't soon forget.