True Detective Season 2 Details Confirmed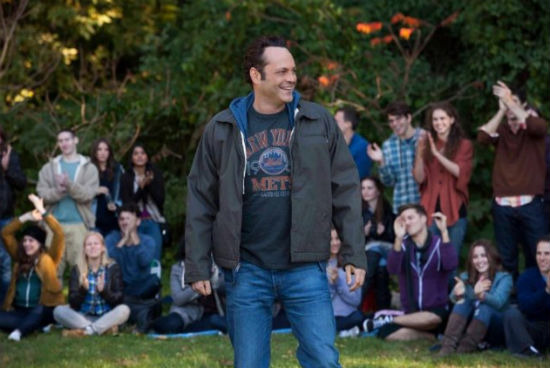 Yesterday Colin Farrell confirmed reports that he would be co-starring in the second season of True Detective. Today we learn a ton of new True Detective Season 2 details. Hit the jump!
HBO has released an official press release confirms some details that have been perviously reported and also adds a bit of new information to the mix:
Colin Farrell and Vince Vaughn have officially joined the cast.
Justin Lin (Fast & Furious 6, Fast Five, Fast & Furious) will direct only the first two episodes, so unlike the first season, this season will have multiple directors.
The story will follow "Three police officers and a career criminal must navigate a web of conspiracy in the aftermath of a murder."
Colin will play Ray Velcoro, a "compromised detective whose allegiances are torn between his masters in a corrupt police department and the mobster who owns him."
Vince will play Frank Semyon, a "career criminal in danger of losing his empire when his move into legitimate enterprise is upended by murder of a business partner."
The second season will be comprised of eight hour-long episodes.
True Detective season 2 will begin production in California later this fall.
It has been reported elsewhere that Taylor Kitsch has been cast as the second cop lead. The female lead has had a lot of names in contention, including: Elisabeth Moss, Rachel McAdams , Rosario Dawson, Jessica Biel, Malin Akerman, Jaimie Alexander, Brit Marling, Oona Chaplin, and Kelly Reilly. That role is supposedly Ani Bezzarides, a no-nonsense Monterey sheriff who had a tough childhood and now struggles with gambling and alcohol addictions.