Rumor: Viggo Mortensen Wanted For Quentin Tarantino's 'Hateful Eight'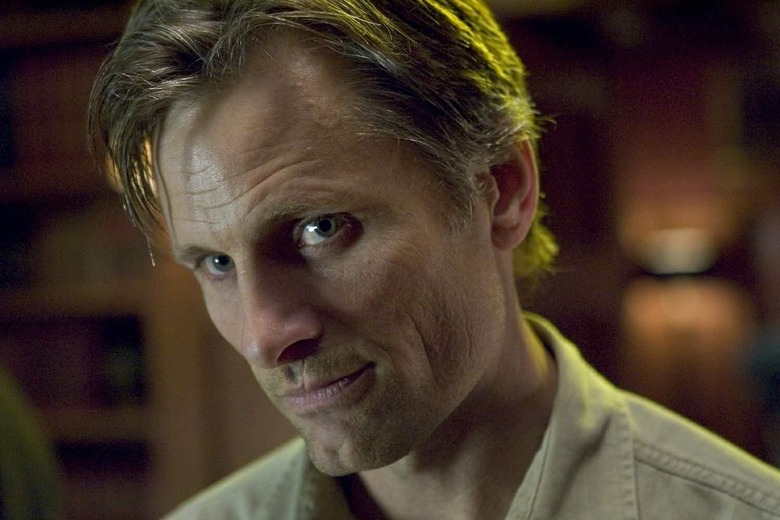 Officially, Quentin Tarantino's next movie The Hateful Eight doesn't have any confirmed stars yet. Unofficially, however, it's been linked to all sorts of big names. Kurt Russell and Samuel L. Jackson are among those expected to star, while a whole bunch of other actors have been rumored including Jennifer Lawrence.
As of today, we can throw Viggo Mortensen into the rumor mill as well. The Lord of the Rings star is rumored to be Tarantino's choice for one particular badass-sounding character. Hit the jump to get all the details on the Viggo Mortensen Hateful Eight rumor.
The story is admittedly rather thin. An informal chat is several steps removed from actual casting. There's no indication that Mortensen has received an official offer, let alone begun formal negotiations. But the thought of Mortensen possibly teaming up with Tarantino is too intriguing to ignore.
Tarantino's The Hateful Eight unfolds in the post-Civil War west and follows "the steadily ratcheting tension that develops after a blizzard diverts a stagecoach from its route, and traps a pitiless and mistrustful group which includes a competing pair of bounty hunters, a renegade Confederate soldier, and a female prisoner in a saloon in the middle of nowhere."
Plans for The Hateful Eight were revealed at the start of this year, and then swiftly cancelled by Tarantino. But he eventually came back around and by late summer had confirmed his intentions to make the film. Bruce Dern, Michael Madsen, James Remar, and Walter Goggins are also rumored for the movie based on their participation in a live-read this past spring.
Shooting on The Hateful Eight will begin in the next few months, for a fall 2015 release from The Weinstein Co.