'Magic Mike' Star Riley Keough Joins 'The Girlfriend Experience' TV Series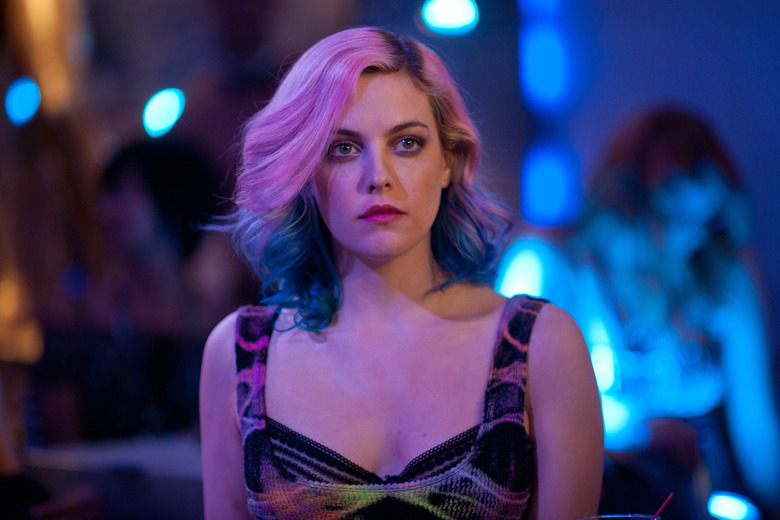 The TV series version of The Girlfriend Experience won't star Sasha Grey, but its lead should be familiar to Steven Soderbergh fans all the same. Riley Keough, memorably seen nuzzling a teacup pig in Soderbergh's Magic Mike, is set to lead the 13-part half-hour series. Hit the jump for more on the Riley Keough Girlfriend Experience news.
Lodge Kerrigan (Clean, Shaven) and Amy Seimetz (Upstream Color) are writing the series and will split directing duties. Additionally, they'll both executive produce along with Soderbergh and Philip Fleishman. Keough has the female lead, previously described as a high-class escort offering the full "girlfriend experience" — emotional intimacy and companionship in addition to the usual sexual activity.
Although the show's similarities to Soderbergh's 2009 movie are obvious, he stressed that the small-screen version would not be a direct remake. "We were intrigued with the idea of going to a new location with a new character on a new trajectory," he told press when the project was first announced.
Since co-starring in Magic Mike, Keough has appeared in Xan Cassavetes' vampire pic Kiss of the Damned and Nick Cassavetes' dramedy Yellow. She'll next appear in Mad Max: Fury Road, due out next spring. It's unclear whether she'll be back for Magic Mike XXL, but so far it doesn't sound like it.
Soderbergh has been even busier during that time. He's done a lot of TV work, directing the HBO movie Behind the Candelabra and Cinemax's The Knick, and has also forayed into Off-Broadway directing and novel-writing. Most recently, he offered up a silent, black-and-white edit of Raiders of the Lost Ark intended to highlight the importance of good staging. He is currently not-directing Magic Mike XXL.