Trivia: Michael K. Williams Was Mostly Cut Out Of 'The Incredible Hulk'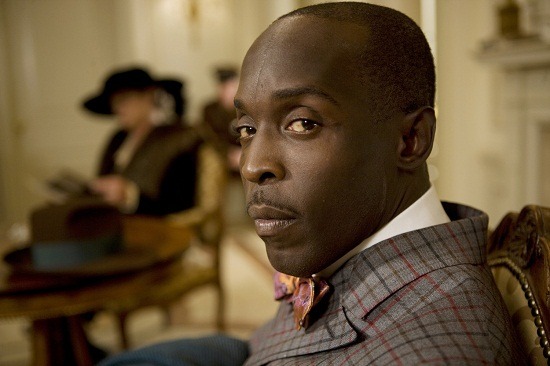 When The Wire first aired, basically everyone on it was a fresh face. Fast forward a decade and watching it is like watching an All Star Game. Several actors from the classic David Simon TV show broke out to become house hold names: Michael B. Jordan, Idris Elba, Lance Reddick and more. Michael K. Williams has also continued to break out. He played the villain with a heart Omar on the show and has since went onto do Boardwalk Empire, 12 Years A Slave, Robocop, The Purge: Anarchy and more.
Right around the time The Wire went off the air though, Williams booked a small role in Louis Leterrier's The Incredible Hulk. Unfortunately, when the film came out, it was cut down to about five seconds. Read the story of Michael K Williams Incredible Hulk cameo below.
Here's a video of Williams in the movie now. Below, read what he told Cinemablend about what it originally was:
It was actually a scene that got cut out. It was a scene where I got caught between the Abomination and the Hulk, and I was trying to stop them from tearing up the streets of Harlem. But then when I saw the Abomination was just so irate I told the Hulk to go kick his ass.
I come out the building. You know, I scream. And then I'm running with everybody else and then all of a sudden, I get stuck between the Hulk and the Abomination. And I'm like, 'Holy s***, what am I going to do? Everybody calm down. Stop messing up my streets. Why don't you got to like Connecticut? And fight over there! Why are you in Harlem?' And then finally the Abomination is getting really mad, and I'm like, 'You know what, Hulk, I don't like him. Go kick his ass!'
According to Williams, too, his scene was written by Edward Norton, so he was pretty upset it got cut. But honestly, it sounds like it just slowed down the big showdown everyone was waiting for. What do you think of the Michael K Williams Incredible Hulk cameo?