Roberto Orci Wants To Reunite William Shatner And Leonard Nimoy In Star Trek 3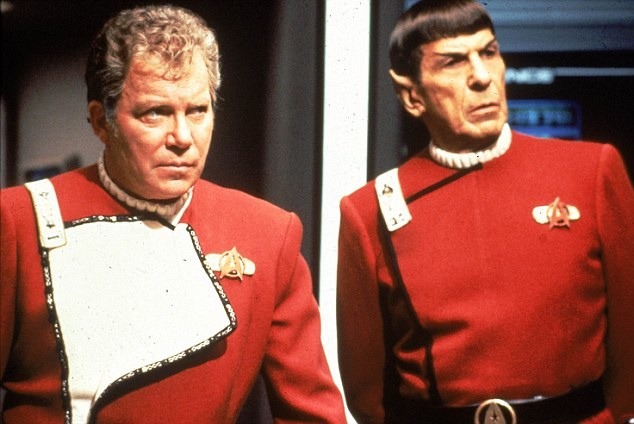 William Shatner has been very vocal about not being invited to be part of the new Star Trek films. Originally Shatner was written into the script for JJ Abrams' Star Trek, but they decided not to film the cameo role. Well it now looks like Shatner might have his chance to return to the big screen as Captain James T Kirk in Roberto Orci's Star Trek 3. Read more about the William Shatner Star Trek 3 role, after the jump.BadAssDigest has learned that Roberto Orci's current script for Star Trek 3 includes a scene that reteams Shatner and Leonard Nimoy onscreen as Kirk and Spock. The on screen reunion would be the first time the characters appear together since 1991's Star Trek VI: The Undiscovered Country, so its a very big deal for Trekkies. Now of course, things could change and the role could be rewritten out of the script before the film goes before cameras in six months. And there is also the possibility that William Shatner no longer wants to be part of the film (he wasn't invited to the first two parties even though he publicly expressed interest, so he could possibly see the third film as a lesser effort, especially now that JJ Abrams is not directing).
One of the first script drafts of JJ Abrams 2009 reboot included a William Shatner cameo which would have taken place at the end of the film, when Zachary Quinto's new Spock has his last interaction with Leonard Nimoy's Spock Prime. During their conversation, Prime gives a pendant to his younger self, a gift from the Kirk of Prime's timeline. The pendant was to include a brief hologram message from Captain Kirk, a birthday greeting to Spock and then a congratulations for Spock's ambassadorship. As much as I would have liked to see Shatner in that film, this idea has always sounded a little forced, and I'm sure thats why it was cut.
After the first film
Shatner was so upset about not being included in the film that he avoided the film entirely, going off on director JJ Abrams in various interviews. Shatner said JJ Abrams was "being a pig" by not including him in the film. The actor has since apologized to the filmmaker. Last we heard, Abrams had not spoken to Shatner, telling Playboy:
I haven't spoken with him in a long time, but I did read something where he gave me a fantastic underhanded compliment. Something like our movie was a fun action ride and maybe one day it'll have heart. A great compliment only to pull the rug out in a way that only Shatner can do. I adore him.
Abrams has said that the new timeline could allow for the return of Shatner: "The point of creating this independent timeline is to not have the restrictions we had coming into this one. And one of those restrictions was that Kirk was dead." Star Trek co-writer Roberto Orci, who is directing the third film of the current series, was originally a bit more skeptical, stating in 2007 that "one of the difficulties that was brought up and discussed with Shatner when we all met him and pitched him ideas is that Trek fans are sticklers for their canon. [And,] unfortunately, Shatner's Captain Kirk was killed in Star Trek VII [1994's Generations]." But that said, even Orci admitted seven years ago that Shatner could appear in a Star Trek film and that they were "still hoping to find a way."