Bryan Singer Confirmed For 'X-Men: Apocalypse', Simon Kinberg Teases Character Details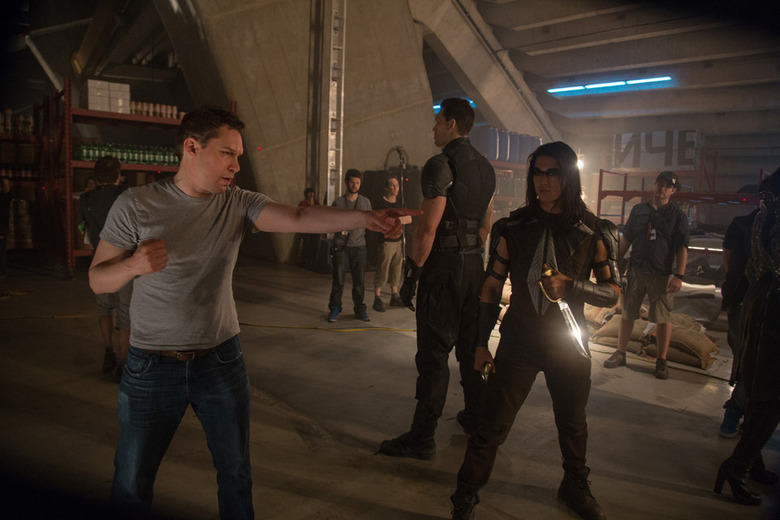 It's long been rumored, but now it's official: Bryan Singer will be back to direct X-Men: Apocalypse. It'll be his fourth contribution to the franchise as a director, following the original X-Men, its sequel X2, and this summer's X-Men: Days of Future Past.
Also returning is X-Men: Days of Future Past writer Simon Kinberg, who'll pen the script. And he's very eager to share some details about what he's got in store for us, including clues about which characters will reappear and which characters may be recast. Hit the jump for more about X-Men Apocalypse director Bryan Singer and writer Simon Kinberg.
Kinberg, who's been with the franchise since X-Men: The Last Stand, is scripting from a story he wrote with Singer and X2 scribes Mike Dougherty and Dan Harris. It'll take the X-Men into the '80s, and is described by Singer as having "more of the mass destruction that X-Men films, to date, have not relied upon."
As you probably guessed from the period, X-Men: Apocalypse will focus mainly on the First Class cast, not the original trilogy stars. Kinberg told Yahoo!:
The X-Men film that we're working on now as everybody knows is X-Men: Apocalypse and that really follows the stories of the let's say 'First Class' X-Men. Jennifer Lawrence, Michael Fassbender, James McAvoy, Nicholas Hoult, many others of that generation of X-Men. So, in future X-Men films? Perhaps, but in 'Apocalypse' it will really be the continuation of the 'past' of 'Days of Future Past.'
And if "original" X-Men characters do show up, they may look a bit different than we remember. Kinberg touched upon the possibility of recasting:
If we included some of the original X-Men, like Storm, Jean, Scott, and others, yeah we would have to recast them, because Apocalypse takes place a good twenty years before "X1," which now insanely was fifteen years ago. It would be very hard to do. Halle, Famke, and Jimmy, and others have done such wonderful jobs of bringing those characters to life and they're so identified, those actors, with the parts now. So it would be a tall task, but I also would have said before "First Class" there would be no way we could find actors who could stand alongside Ian McKellen and Patrick Stewart, and I think we managed to with Michael and James finding their own interpretation of the characters, not doing an impersonation. So, are we going to have to recast? If some of those characters were in the movie we would, but we'll see.
Kinberg has previously said that X-Men: Apocalypse will "certainly" feature some original cast members, though, so the film may wind up being a mix of new and old — not unlike X-Men: Days of Future Past, which raked in $745 million worldwide.
Among the other characters expected to show up in the next film are Gambit (probably played by Channing Tatum) and Nightcrawler. And while this isn't technically a new character, the film could also feature the first appearance of James McAvoy's bald head.
X-Men: Apocalypse will shoot next spring in Montreal for release on May 27, 2016.