J.J. Abrams And Stephen King's '11/22/63' Is Coming To Hulu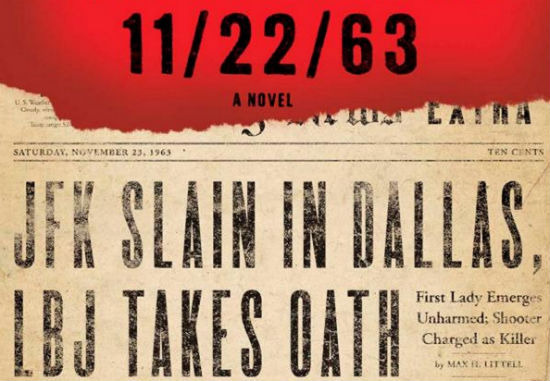 Another Stephen King story is coming to the small screen. 11/22/63, which J.J. Abrams' Bad Robot optioned for TV last year, has just received a straight-to-series order from Hulu.
As the title suggests, 11/22/63 centers on the assassination of JFK. But there's a supernatural bent — the protagonist is a modern man who travels back in time to try and prevent the tragedy from ever taking place. Hit the jump for more on the 11 22 63 TV series.
Deadline reports that Bridget Carpenter (The Red Road) adapted 11/22/63 for Hulu and will executive produce along with King, Abrams, and Bryan Burk. The story follows Jake, an unassuming English teacher who discovers a time portal that takes him to 9/9/1958.
He sets out to try and stop the assassination of JFK, which he already knows will take place in 1963. But, as always, things get complicated. Jake falls in love, crosses paths with Lee Harvey Oswald, and discovers that the past does not take particularly well to being altered.
Hulu will initially present 11/22/63 as an "event series" with a first season that consists of nine episodes. However, should the show take off Hulu may consider ordering additional seasons centered on different historical events.
King's tome was in the works as a movie by Jonathan Demme a few years ago, but that incarnation of the project stalled. Bad Robot picked up the book last spring with the intention of bringing it to cable TV. Hulu isn't technically a cable TV channel, but for these purposes it's close enough.
"I've been a fan of Stephen King since I was in junior high school," said Abrams in a statement. "The chance to work with him at all, let alone on a story so compelling, emotional and imaginative, is a dream." King added, "If I ever wrote a book that cries out for long-form, event TV programming, 11/22/63 is it."
11/22/63 is the second King tale to strike a TV deal this month. A few weeks ago CBS, which previously found success with the King adaptation Under the Dome, put into development the post-9/11 drama The Things They Left Behind.