Colin Farrell Confirms 'True Detective' Season 2 Role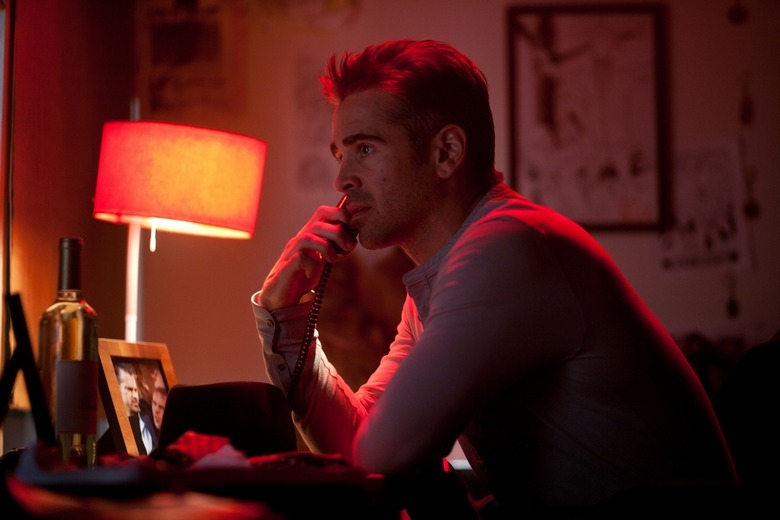 After a lengthy casting process that had rumors flying left and right, True Detective Season 2 has finally set its first star. Colin Farrell has confirmed that he will star in the HBO mystery series, which is expected to air next year.
Farrell also mentions that the rest of the cast has not been "locked down" yet, though Vince Vaughn and Taylor Kitsch have been reported as likely stars. Elisabeth Moss and Rachel McAdams are among those said to be vying for the female lead. Read the Colin Farrell True Detective casting comments after the jump.
I know it will be eight episodes and take around four or five months to shoot. I know very little about it, but we're shooting in the environs of Los Angeles which is great. It means I get to stay at home and see the kids.
However, he added, "These are early days and all the powers that be are working out locations and schedules and trying to lock down the cast."
Farrell was first reported as being in talks over the summer. Although HBO hasn't officially revealed any details about his character, the word has been that he'll play Ray Velcoro, a detective "damaged by years of turmoil in both his personal and professional lives."
Velcoro is one of three detectives called upon to investigate the suspicious death of corrupt California city manager Ben Caspar. Kitsch is closing in on a deal to play one of the others, military vet Paul Woodrugh. Vaughn is angling to play an antagonistic (but not necessarily villainouss) thug-turned-businessman named Frank Semyon.
The third investigator is female lead Ani Bezzerides, a no-nonsense Monterey sheriff. While the three main male roles seem all but set, casting for Ani has been tougher to pin down. Several actresses are in the running for the part, including Moss, McAdams, Jessica Biel, and Rosario Dawson.
True Detective Season 2 is slated to premiere summer 2015.