'Star Trek 3' Forces Roberto Orci To Drop 'Mighty Morphin Power Rangers'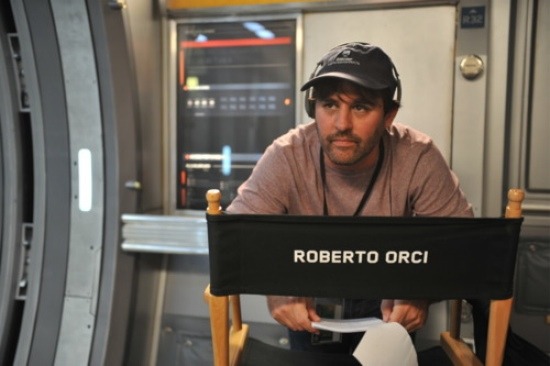 We don't know much about Star Trek 3, but we do know one thing. Writer director Roberto Orci is 100% committed to the project. Months after leaving the Spider-Man franchise because he had too much on his plate, Orci has now reportedly pulled himself off Lionsgate's 2016 reboot of Mighty Morphin Power Rangers as well. Read more about the Roberto Orci Power Rangers departure below.
Deadline reported the Power Rangers news citing a scheduling conflict with Star Trek 3, which starts shooting in Vancouver in the coming months. Orci had previously been attached to executive produce Mighty Morphin Power Rangers but will now leave that task to rights holder Haim Saban, his executive Brian Casentini, as well as Allison Shearmur, Erik Feig and Jim Miller of Lionsgate.
X-Men: First Class co-writers Ashley Miller and Zack Stentz are still writing the script with an eye on a July 22, 2016 release.
A few months back, Orci talked to IGN and described how he, Miller and Stentz got attached to the project. It certainly sounded like he was the driving force in convincing Saban to reboot the franchise:
One of the first things we did was learn and read... They have 600 pages of research that they have on their stuff. We read through the synopsis of everything they did and we are actually taking into account quite a bit of the canon in a real way. We're not just a leave it behind reboot. [Haim] Saban cares very much about that. This is something that he created. I had to go to his house, personally, to tell him, "Listen, I'm your man. Miller and Stenz, these are your guys. I promise you I won't ruin your franchise." And he said, "It's very important to me, because kids around the world know what the Power Rangers are. So you can't just come in here and walk all over it. It better be consistent with what I've been doing." And I said, "Yes sir!"
Still, you can't blame the guy for choosing his debut directorial gig in a storied franchise he knows and loves over producing this film. In fact, his fingers prints will undoubtedly remain on it since Miller and Stentz are still on board and he was shepherding their script.
Are you surprised Roberto Orci is now off the Mighty Morphon Power Rangers reboot?