Jim Sheridan Creating 'In America' HBO Series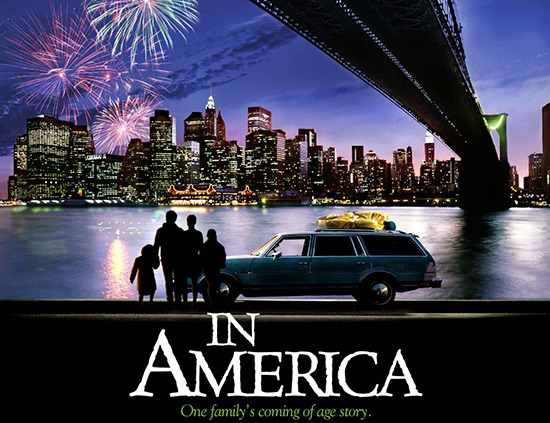 The latest series to go into development for HBO is In America, a project that sees writer/director Jim Sheridan returning to the subject of his 2002 film of the same name. The feature In America garnered three Oscar nominations, for Samantha Morton as Best Actress, Djimon Hounsou as Best Supporting Actor, and Jim Sheridan and his daughters Naomi and Kirsten for Best Original Screenplay. Now those same three family members are developing the In America TV series.
Deadline has the report about this new series development effort. The film drew directly from the Sheridan family's own experience as Irish immigrants building a new life in a Hell's Kitchen apartment, at a time when the neighborhood truly earned its name. This series will explore similar territory, and Deadline reports,
In America centers on  an Irish family who, broke and looking for a fresh start, settles in an apartment building in the Bronx where they struggle to befriend their neighbors, also immigrants, and realize they all have one thing in common: a past that continues to haunt them.
Jim Sheridan, Naomi Sheridan and Kirsten Sheridan will exec produce in addition to writing, with Dan Halsted and Pancho Mansfield of Fox TV Studios also exec producing. HBO develops a lot of shows, and many never get even to a pilot stage. We'll keep an eye on In America and give you more info should it get to a point where it is cast and a pilot goes before cameras.
From Academy Awad Nominee Jim Sheridan comes this deeply personal and poignant tale of a poor Irish family searching for a better life In America. Through the eyes of their spunky daughters, two anguished parents find hope and the ability to once again believe in love and magic...even amidst the dangers of New York's harrowing Hell's Kitchen.