David Ayer Directing DC Comics Adaptation 'Suicide Squad'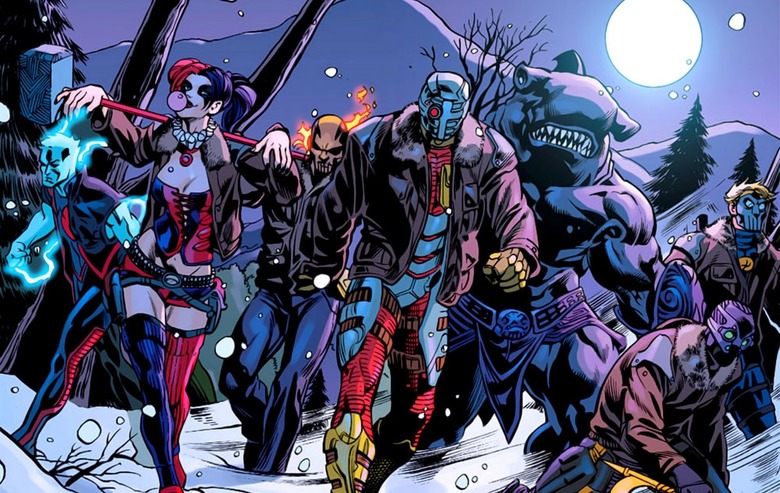 Update: Since the original publication of this article, David Ayer has been confirmed to direct Suicide Squad. Since we have no other official info right now, the original article follows.
Warner Bros. is rounding up some of DC Comics' biggest names for Batman v Superman: Dawn of Justice, but don't think that means they're neglecting their lesser known characters. The studio is reportedly closing in on David Ayer to direct Suicide Squad, which teams up a bunch of supervillains.
Hit the jump for all the latest details on the possible David Ayer Suicide Squad movie.
Variety reports that Ayer is Warner Bros.' top choice to helm the pic, but is unclear on where things stand in the deal-making process. For what it's worth, though, Ayer is said to have "shown interest" in the job.
David Goyer has been developing the Suicide Squad movie since late last year. At the time, the plan was to make Suicide Squad a lower-budget production, coming in at around $40 million, but the latest report doesn't mention a price tag. Dan Lin (The Lego Movie) is producing and Justin Marks (Disney's The Jungle Book) wrote the script.
The comic book series centers on a group of supervillains offered a chance for redemption: If they'll work for the U.S. government, they'll get commuted sentences. However, the mission they're assigned is likely to to kill them all, hence the morbid team name.
In the books, the team doesn't include major household-name supervillains like Lex Luthor. But it's unknown which characters will appear in the film, or whether there will be any crossover between Suicide Squad and Warner Bros.' other DC universe pics.
Ayer just finished the World War II tank pic Fury, which hits theaters in October. Earlier this year he released the Arnold Schwarzenegger thriller Sabotage, and in 2012 he won lots of praise for his gritty c=op drama End of Watch. It's that dark, edgy touch that Warner Bros. wants him to bring to Suicide Squad.
Warner Bros. / DC has several release dates locked in already through 2020, so Suicide Squad will presumably take one of those slots. But at present, we don't know which one.