'Star Wars' Spinoff Writer Gary Whitta To Pen Mark Millar Adaptation 'Starlight'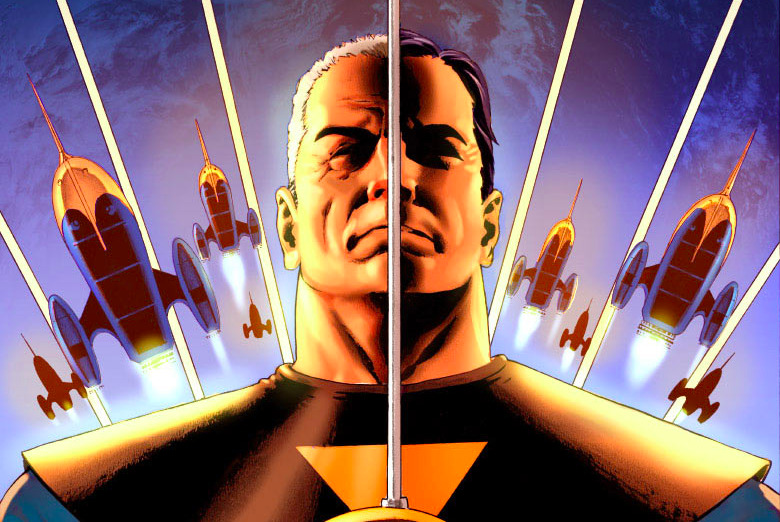 Another Mark Millar adaptation is headed our way, this time with a Star Wars writer in tow. Gary Whitta, who was recently tasked with penning one of the Star Wars standalone movies, is set to script Starlight, based on Millar's comic.
The sci-fi pic will follow an aging Earthling space hero who's called back up to the skies for one last adventure. Goran Parlov drew the book. Hit the jump for more details on the Gary Whitta Starlight script.
Described by Millar as, variously, "Flash Gordon meets The Dark Knight Returns" and "Buzz Lightyear meets Unforgiven," Starlight follows a space hero named Duke McQueen (what a great space hero name) who saved the universe four decades ago.
But when he comes back down to Earth, no one believes his crazy stories. So he settles down, gets married, has kids, and grows old. But then "that old, sparky, Buster Crabbe-era rocket ship comes back and needs him for one last adventure," Millar explained.
Millar has already seen several of his comics translated to film including Wanted and Kick-Ass, with Kingsman: The Secret Service due out next year. In addition, adaptations of his books Superior, MPH, Nemesis, and Kindergarten Heroes are all in development. Kinberg is working with Millar on the last of those.
Whitta is currently plugging away at a different outer space adventure, the Star Wars spinoff being directed by Gareth Edwards. It's dated for December 16, 2016, but details — including which character(s) will be involved — are currently being kept under lock and key. His other credits include Book of Eli and After Earth.