'Fargo' Showrunner Noah Hawley Writing Universal Monster Movie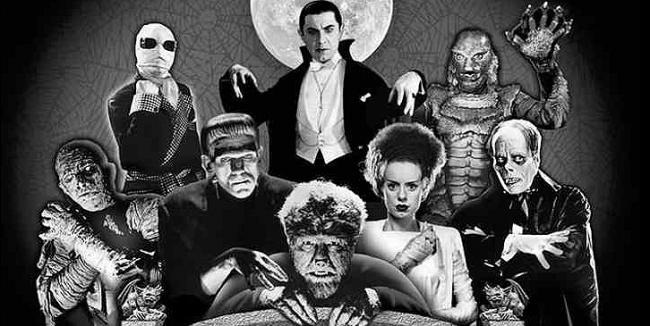 Noah Hawley is a pretty busy guy. He just shared an Emmy for Outstanding Miniseries awarded for the first season of Fargo, and he's now in the thick of setting up the second season. (Many more details on Fargo season two are here.) And his novel Before the Fall has been picked up by Sony, and Hawley will script and produce a film adaptation. But there's also something unexpected coming from him right now: a script for one of Universal's new revivals of its Universal Monsters line.Deadline has the report about Hawley scripting the monster movie, buried at the end of a longer piece on the Before the Fall development. We don't know which monster he's writing, nor what the timetable for that film is. The site just says "Hawley, while readying another season of Fargo, is separately scripting an untitled project at Universal that will be part of that studio's classic monster franchise push."
All we know of the Universal Monsters plan right now is that Alex Kurtzman and Chris Morgan (The Fast and the Furious series) are planning to relaunch the studio's classic monsters as a "connected universe," starting with a new Mummy film that Jon Spaihts (Prometheus) wrote and Kurtzman will direct. Kurtzman recently explained,
Some monsters will get their own movie. Other monsters will appear in other movies, as secondary characters. The balance of that is what we're working out right now.
The Mummy is set for release on June 24, 2016. Universal has this official text to share about the movie:
A legend that has endured since the dawn of man is reborn in THE MUMMY, Universal Pictures' all-new epic action-adventure. THE MUMMY is conceived with dramatic intensity by an imaginative creative team led by director/producer Alex Kurtzman and producers Roberto Orci, Chris Morgan (Fast & Furious series, Wanted) and Sean Daniel (The Mummy trilogy, The Best Man series). Jon Spaihts (Prometheus) wrote the screenplay, and Bobby Cohen executive produces.
As for the novel that Hawley wrote and is adapting, Before the Fall explores the lives of people who intersect through the crash of a private jet — both the few who survive and those who die in the event. There's no info for the novel on Amazon, but Deadline elaborates on the plot:
The book tells the story of a mysterious private-plane crash, starting in Martha's Vineyard, and focuses on the two survivors, an artist and a little boy, and the lives of the people who died in the crash — from the flight crew to the wealthy media mogul and his family and the coincidences that begin to emerge which suggest the flight's crash may not have been an accident.