'London Has Fallen' Loses Director Fredrik Bond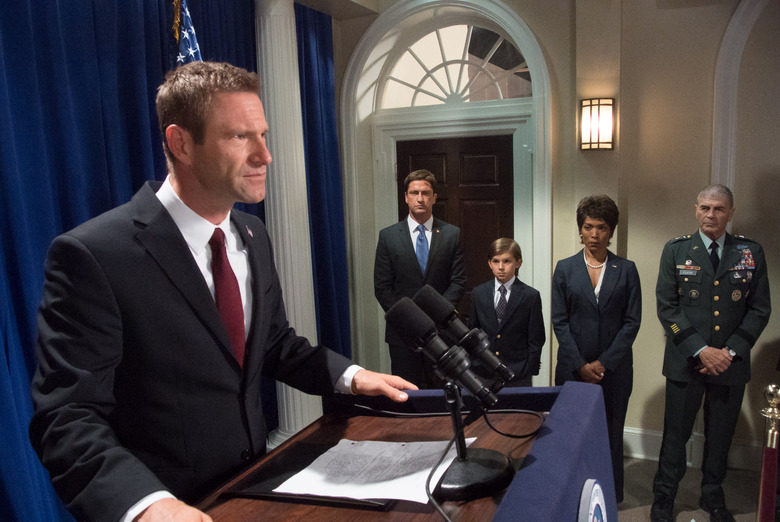 Well, that didn't last long. Just one month after London Has Fallen picked up director Fredrik Bond, it's gone and lost him. Now the Olympus Has Fallen sequel is scrambling to find a new helmer, with the planned start of shooting just six weeks away.
Hit the jump for more on the London Has Fallen Fredrik Bond exit.
THR has confirmed with Millennium that Bond will no longer direct London Has Fallen. His departure leaves producers Mark Gill and Gerard Butler rushing to find a new helmer. Millennium reportedly hopes to have a new filmmaker set within the next 72 hours. We don't know who the other candidates are at this point.
The split is described as "amicable," but came down to creative differences and the film's accelerated timetable — or perhaps creative differences stemming from the accelerated timetable. Bond boarded in mid-August, by which point the October 2, 2015 release date was already locked in.
The plan was to begin a four-week shoot in late October with stars Morgan Freeman, Aaron Eckhart, Angela Bassett, and Melissa Leo. Filming would then stop until February, at which point Butler would join in, and finally wrap in April. The intent was to give Butler time to shoot Geostorm. But if London Has Fallen can't find a new filmmaker soon, the schedule may have to be rearranged.
London Has Fallen would have been a big change of pace for Bond, a commercials director whose only previous feature filmmaking credit was the indie drama Charlie Countryman.
As the title suggests, the Olympus Has Fallen sequel will take place in London. Butler reprises his role as Mike Banning, a U.S. Secret Service agent. He discovers a plan to kill several world leaders while the American president (Eckhart) and the speaker of the House (Freeman) are in London attending the PM's funeral.