Guy Ritchie's King Arthur Movie Finds Its Guinevere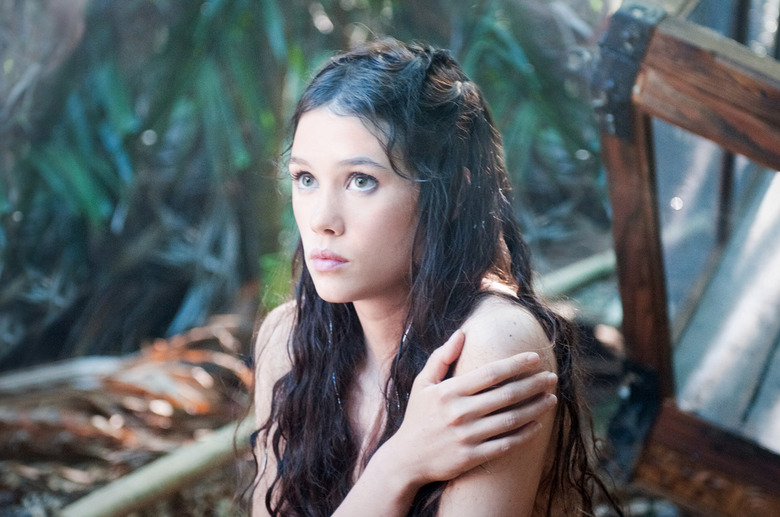 Guy Ritchie's Knights of the Roundtable: King Arthur has crowned its queen. Àstrid Bergès-Frisbey, best known in the U.S. for playing mermaid Syrena in Pirates of the Caribbean: On Stranger Tides, is set to play Guinevere in the fantasy adventure. She joins previously cast stars Charlie Hunnam and Idris Elba. Get all the details after the jump.
Bergès-Frisbey is a Franco-Spanish actress and model who made her English-language debut with the 2011 Pirates movie. More recently, she starred in Mike Cahill's I Origins, which debuted at Sundance in February and hit U.S. theaters in July. Her other, non-English credits include Angels of Sex and Bruc, the Manhunt.
It's not clear whether Bergès-Frisbey is replacing Elizabeth Olsen, who was reported a few weeks ago as the frontrunner for the Knights of the Roundtable: King Arthur female lead, or whether Olsen was always meant for another role. In any case, nothing's come of the Olsen talk so far. The news does suggest Bergès-Frisbey will sit out the next Pirates of the Caribbean movie, as both films are on track to shoot around the same time (early 2015).
Knights of the Roundtable: King Arthur has the potential to turn Bergès-Frisbey into a household name. Warner Bros. and writer Joby Harold have ambitious plans for the project. It's supposed to launch a six-film series, though of course the other five are contingent on the first doing well at the box office. Harold based his script on the classic Thomas Mallory's 15th century compilation Le Morte d'Arthur.
Knights of the Roundtable: King Arthur will open July 22, 2016.