Liam Neeson Bits: 'Tell No One', Bono, And The Liam Neeson Kill Map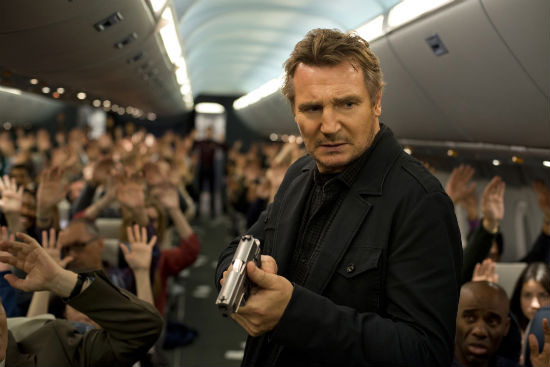 If there are two things Liam Neeson does really well, it's chase after missing people and kill bad guys. The former will be put to good use in Neeson's latest new project Tell No One, in which he'll play a man whose supposedly murdered wife may still be alive after all.
Meanwhile, the latter talent is celebrated in a "Liam Neeson Kill Map," charting all the people he's murdered onscreen over the years. After the jump, get details on the Liam Neeson Tell No One casting, get an eyeful of the Liam Neeson Kill Map, and learn all about his new script with Bono. Yes, that Bono.
Neeson will star as a doctor trying to get over the brutal murder of his wife several years ago. One day, he's implicated in a double homicide he knows nothing about — and around the same time, he receives a message suggesting his wife is still alive. No director is in place right now (though Gavin O'Connor has been circling) and Terrio is still working on the screenplay, so this one isn't likely to get going for a while yet.
But he should have plenty to keep him busy in the meantime. For one thing, he's preparing to team up with U2 frontman Bono for a new movie. "[Bono's] got an idea for a script which we've been working on for the past six years," Neeson told The Independent. He added that the story was inspired by Irish show bands of the '70s, who toured the country performing covers of standard dance numbers and pop chart hits.
It's not clear whether Neeson is just helping develop the script, or whether he also plans to star. Either way, it'll be a step away from his current streak of violent thrillers. And we do mean violent — just check out the chart of his kills below (via Collider).