LOL: Where Are They Now? A Look At Cartoon Characters Facing Reality After Their Heyday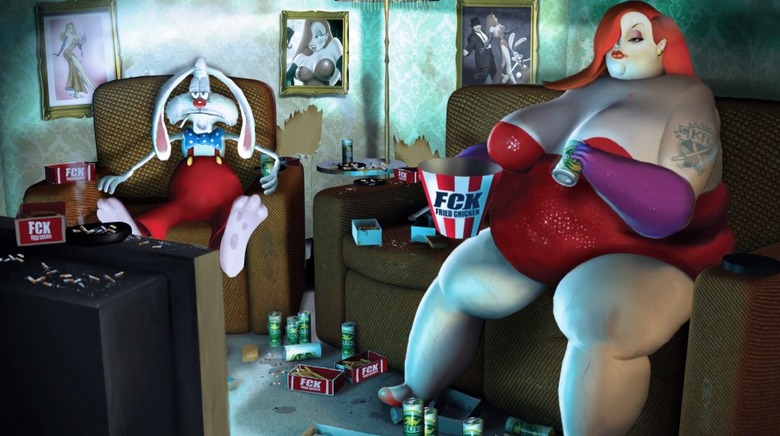 Steve Cuts has created Where Are They Now?, a six minute animated short film which shows the sad lives of our favorite cartoon characters who are "facing reality long after their heyday prime." The short starts off showing what has become of Roger Rabbit and his wife Jessica, but it also features many other cartoon characters from the 1970's, 1980's and 1990's, including characters from He-man, Donald Duck, The Smurfs, Super Mario, Thundercats, Carebears and many more. The short is funny but also very sad — I've always wished we would see a Who Framed Roger Rabbit sequel which would show us what became of all of our beloved childhood cartoon characters (but I never imagined it could have gotten this bad). Watch the Where Are They Now short film embedded after the jump.
Where Are They Now Short Film
Steve Cuts created the animation using After Effects, Flash, Photoshop and CrazyTalk pro 7. Not only did he write, direct and produce the short, but Cutts also provided all the voices in the piece.