Photo: Alicia Vikander Is A Curious Robot In Alex Garland's 'Ex Machina'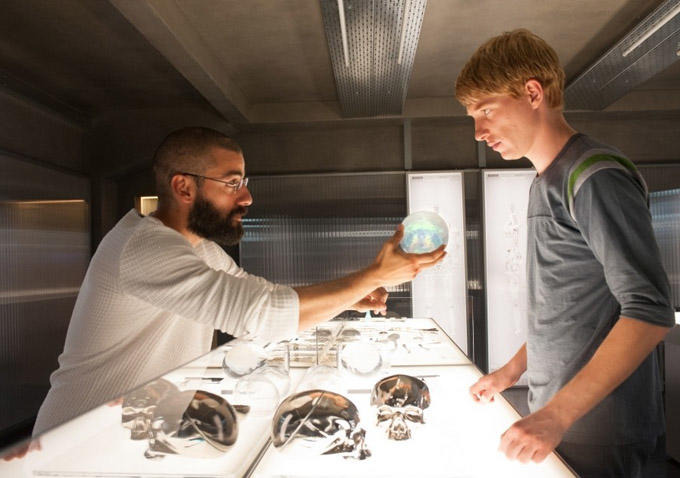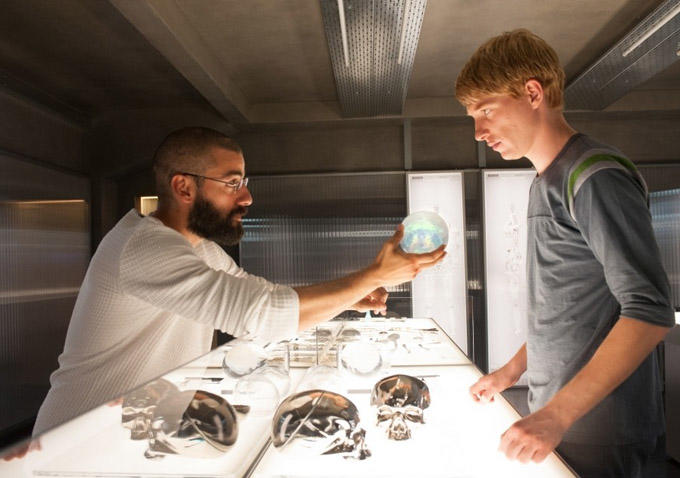 As a writer, Alex Garland has been behind some of our favorite sci-fi films of the past several years including Sunshine, Never Let Me Go, and Dredd. But it's only now, with Ex Machina, that he's trying to make one as a director.
He's already got a great cast assembled for the project, including Domhnall Gleeson, Oscar Isaac, and Alicia Vikander. Now a trippy new image of Vikander as a half-formed android has arrived to give us a better idea of what exactly Garland has in mind. Get an eyeful at new Ex Machina images after the jump.
Needless to say, things get pretty complicated from there. An earlier synopsis describes the film as "an intense psychological thriller" with a love triangle and "big ideas about the nature of consciousness, emotion, sexuality, truth and lies."
Moviezine (via The Playlist) unveiled the new Ex Machina image.
Between this and Frank, Gleeson sure is spending a lot of his 2014 cooped up with reclusive oddballs. As a bonus, this specific oddball is played by Isaac, who'll co-star with Gleeson in Star Wars Episode VII. So if nothing else, this movie will make for a great Star Wars trivia answer in a few years.
But this being Garland's work, we have high hopes it'll amount to much more than that. In addition to the movies mentioned above, his credits include Danny Boyle's 28 Days Later... and The Beach (the novel, not the screenplay).
Ex Machina is scheduled to open early next year in much of Europe, but sadly has yet to set a U.S. date. The film's already in the can, so hopefully we won't have too much longer to wait.