Star Wars Bits: Theories On Episode VII X-Wings And Stormtroopers, Star Wars Rebels, C-3PO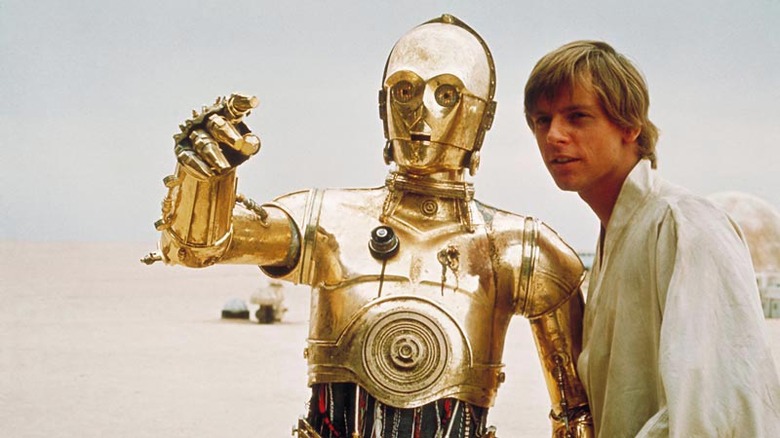 Some cool, semi-spoilery Episode VII speculation and actual facts are part of this edition of Star Wars Bits. Below, read the following:
New details have potentially emerged about some of the new Star Wars Episode VII Storm Troopers.
Read about the two Star Wars New York Comic-Con panels.
Listen to the Star Wars Rebels theme performed by a live orchestra.
A possible explanation of the new Episode VII X-Wing has been revealed.
How Anthony Daniels see the fate of C-3PO?
Check out a new teaser for Star Wars: The Old Republic's free play.
Note: There will be some minor spoilers below, mostly Episode VII alterations to previous characters/vehicles, but nothing major. 
For a few months, we've been hearing that Star Wars Episode VII won't just have the normal, white Stormtroopers. There will be a ton of different looks, among them a black-colored trooper that's being referred to as either a Chrome Trooper or Shadow Trooper. Making Star Wars found a leaked image of an upcoming Lego set that featured not only these Chrome/Shadow Troopers, but black Imperial Guards with lightsabers. The mind wanders.
If you head there you can read some more spoilery quotes about the design of these troopers and the exact role they play in Star Wars Episode VII.
New York Comic-Con is coming up and while there won't be anything Star Wars Episode VII there, the new Star Wars canon will be represented in full force. There will be a Star Wars Rebels panel as well as one on the new book, A New Dawn. Click this link to read more about them.
With Star Wars Rebels set to premiere in less than a month, composer Kevin Kiner is free to perform his brand new theme. Thanks to Star Wars Underworld, you can watch and listen to this video of him conducting a live orchestra in Spain:
Speaking of Rebels, JediNews is reporting the title of the fifth episode is "Rise of the Old Masters."
Last week, images of a black X-Wing fighter were spotted on the set of Star Wars Episode VII. Speculation ran rampant about what this could mean but, for my money, Star Wars 7 News has the most plausible.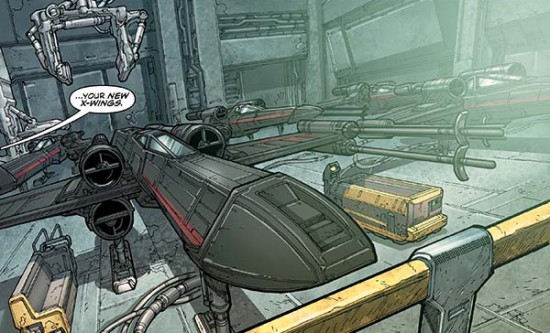 That's an image from a Dark Horse comic series of a the Stealth Squadron. Could that be where J.J. Abrams and his crew drew the inspiration? Or is it in line with the above Shadow Troopers, in that dark means evil. Read more at the above link.
You may have already read Anthony Daniels talking to Entertainment Weekly about his new, more advanced (on the inside) C-3PO costume in Episode VII. But there's so much more for fans in the interview. He talks about the legacy of the character, his reluctance to the role, when J.J. Abrams asked him to come back, his role on Star Wars Rebels and how he'd like to see C-3PO phased out of the series, if at all. Here's a short excerpt of that last one. Click here to read the rest.
I think he would go on. Getting spare parts, getting surgery. And I think the people around him, humans and droids alike, would help because he would become part of their daily lives, part of their environment. They wouldn't want to let him go. You know, I'm a great do-it-yourself person at home. I mend pretty much anything I can, whether it's melting plastic with a hot skewer from the stove because the plastic is cracked, or with my glue gun mending this or that, or cannibalizing a part from something else that I kept in the workshop. I will keep objects going. I'm not from the throw-away culture, I'm from the make-and-mend culture. Threepio is nice to have around. I think he would go on and on and on.
Check out this new teaser for Star Wars: The Old Republic, which you can play for free.