Chris Hemsworth Will Play A Man Haunted By The Ghost Of Hank Williams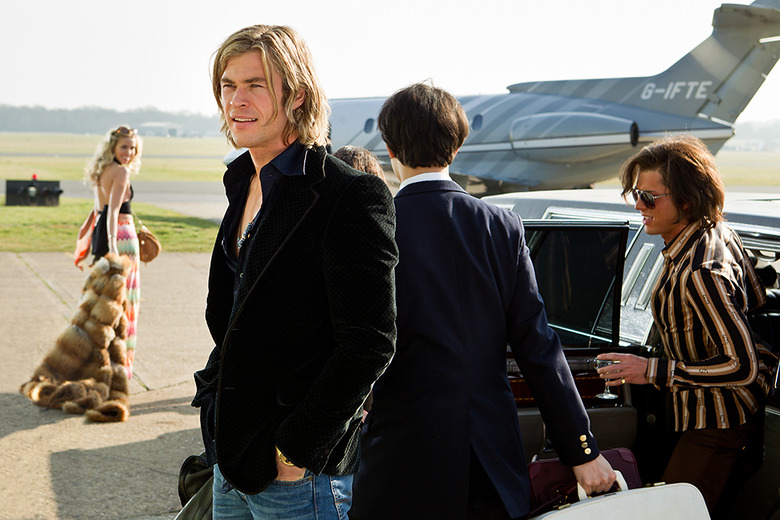 We may receive a commission on purchases made from links.
One accepted truth about Hollywood is that one high-profile project will beget other similar projects. And so, just as Tom Hiddleston is about to star in a biopic about country singer Hank Williams, another Hank Williams film is coming together thanks to a notable producer and star. But this one is quite a bit different from the biopic.
Chris Hemsworth has optioned I'll Never Get Out of This World Alive, the novel by songwriter Steve Earle in which a "defrocked doctor" is haunted by Williams' ghost as he performs illegal procedures. Hemsworth will produce and star.
The Wrap reports the movement on the adaption. It's seemingly motivated by Hemsworth, as he picked up the novel option and will produce alongside Traffic and Che producer Laura Bickford. Benjamin Grayson is scripting and making his directorial debut on the film.
Steve Earle may be inspired more by Townes Van Sant than Williams, but he covered Williams' song 'I'll Never Get Out of This World Alive,' and used that title for an album compiling songs he'd created for films and other projects. Here's Williams' original version of the song, followed by Earle's cover:
More importantly, the multi-talented Earle penned the book of the same name, which fictionalizes the story of the guy who reportedly gave Williams the morphine that ended the singer's life. And the central figure in the book is not who you'd expect to see Hemsworth play, so it'll give him an interesting new gig to follow non-Thor appearances in films such as Rush (above), Vacation (now shooting) and Michael Mann's Blackhat.
Here's a rundown of the book.
Doc Ebersole lives with the ghost of Hank Williams—not just in the figurative sense, not just because he was one of the last people to see him alive, and not just because he is rumored to have given Hank the final morphine dose that killed him. In 1963, ten years after Hank's death, Doc himself is wracked by addiction. Having lost his license to practice medicine, his morphine habit isn't as easy to support as it used to be. So he lives in a rented room in the red-light district on the south side of San Antonio, performing abortions and patching up the odd knife or gunshot wound. But when Graciela, a young Mexican immigrant, appears in the neighborhood in search of Doc's services, miraculous things begin to happen. Graciela sustains a wound on her wrist that never heals, yet she heals others with the touch of her hand. Everyone she meets is transformed for the better, except, maybe, for Hank's angry ghost—who isn't at all pleased to see Doc doing well.