Jack Huston Is 'Ben-Hur'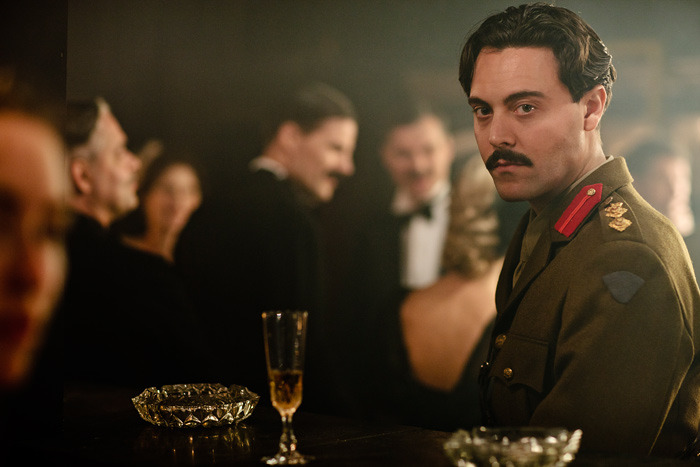 The new Ben-Hur has its new Ben-Hur. Jack Huston has just been set for the lead in the Bible-times epic, which Timur Bekmambetov is directing. Morgan Freeman previously joined the cast as Ildarin, who turns the slave Ben-Hur into a champion chariot racer.
Hit the jump for more on the Ben-Hur Jack Huston casting.
Deadline reported the news. Huston steps into a role that won Charlton Heston the Oscar in 1960. The upcoming Ben-Hur isn't exactly a remake, but reportedly a more faithful re-adaptation of Lew Wallace's 1880 novel. The new script was written by Keith Clarke, with rewrites by John Ridley.
In contrast to the earlier version, Bekmambetov's take will play up the early friendship between Judah Ben-Hur, a Jewish prince, and Messala, son of a Roman tax collector, before Messala's betrayal. A parallel storyline involving Jesus Christ will also get greater emphasis.
Messala's treachery leads Ben-Hur to be sold off as a slave, and his mother and sister to be thrown into prison for life. Ben-Hur's quest for revenge sets off a string of events that culminates in that famous chariot race.
MGM and Paramount were previously said to be eyeing Tom Hiddleston for the Ben-Hur part, but he's very busy these days and apparently didn't have room on his dance card. Huston was also considered for Messala before winning the Ben-Hur role.
Huston is an up-and-comer who's been on the verge of breaking out big ever since his Boardwalk Empire days. He tested for the Guardians of the Galaxy lead way back in the day and has been rumored for Doctor Strange, though Joaquin Phoenix seems likely to win that one.
He was seen in a number of films last year including American Hustle and Kill Your Darlings. His upcoming credits include Pride and Prejudice and Zombies and the Nicholas Sparks adaptation The Longest Ride.Ben-Hur opens February 26, 2016.