Judd Apatow Making 'Love' With Netflix And Gillian Jacobs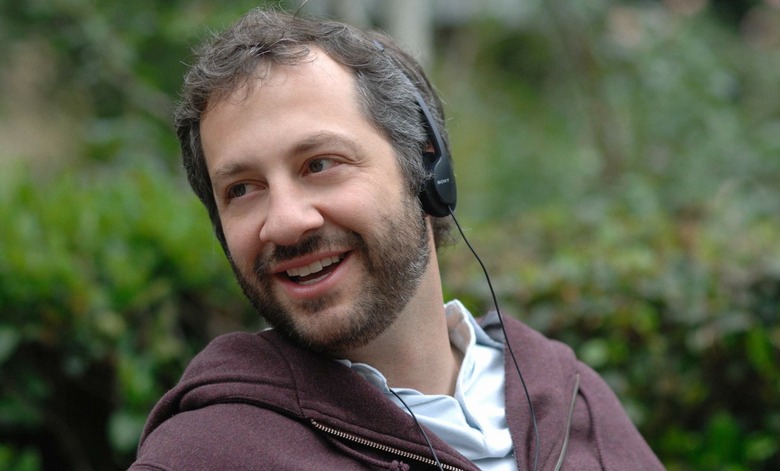 Before films like The 40-Year-Old Virgin made him the new king of big-screen comedy, Judd Apatow was best known for small-screen cult faves like Freaks and Geeks and Undeclared. He took a step back into TV a couple of years ago with Lena Dunham's Girls, and now he's taking another with Love.
The new comedy already has a two-season commitment from Netflix, and some great pedigree on its side. Apatow created the show with Girls writer Lesley Arfin, and Gillian Jacobs and Paul Rust are set to play the leads. Hit the jump for all the details on the Netflix Judd Apatow show.
In a statement, Netflix's chief content officer Ted Sarandos talked up the new series. "Judd Apatow has a unique comedic voice that manages to be delightful, insightful, and shockingly frank — often at the same time," he said. "Together with Paul and Lesley, he's bringing a whole new level of agony and ecstasy to this modern day comedy of manners."
Love's two-season order is the biggest one Netflix has given to a new series since House of Cards, which debuted in 2013 with a 26-episode, two-season order. Love's first season will consist of 10 episodes and the second will have 12. The series is expected to debut on the streaming service in 2016.
Not surprisingly, Apatow's cachet had a lot to do with that big initial commitment. The powerhouse producer has been behind some of the biggest comedies of the past decade, and Girls, which he executive produces, continues to be one of the most buzzed-about shows on television. Love attracted the interest of several parties including Hulu Plus.
Arfin was a staff writer on Season 1 of Girls and has also worked on MTV's Awkward. and Fox's Brooklyn Nine-Nine. She and Apatow will executive produce the series with Rust, whose credits include Comedy Bang! Bang! and Season 4 of Arrested Development. Brent Forrester (The Office) will serve as showrunner. And no, before you ask, this doesn't take Jacobs away from Season 6 of Community.
[Source: Variety]