Five And A Half Hour 'Nymphomaniac' Director's Cut Lands In October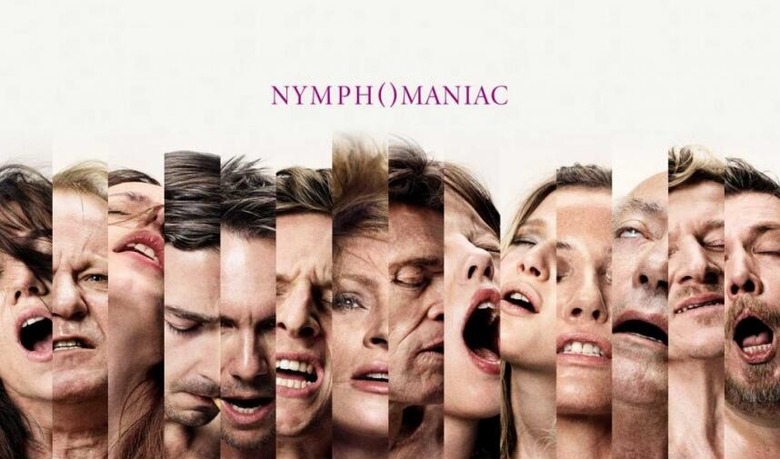 We saw the two theatrical releases of Nymphomaniac Vol. 1 and 2 earlier this year from Lars von Trier, and you can watch them on Netflix now, too. But the "hardcore" and extended director's cut of the full assembly is still to come, and now we've got an October date for the full five and a half hour version. The director's cut will release day and date in theaters and on VOD in a number of different countries including the US.
THR reports that the uncut release will open in theaters, on VOD, and "at special festival events across North America, as well as in several European countries including Spain, the Netherlands, Poland, the Czech Republic and in Trier's native Denmark."
How explicit is the director's cut? It doesn't really get any more explicit than this, as you can see by watching the teaser for the release. That link is so totally not safe for work or for anyone who has even a shred of prudish attitude.
Denmark has already seen the uncut version of the film, which will also play Fantastic Fest in Austin, TX starting later this week. The uncut Vol. 1 played the Berlin Film Festival, and the uncut Vol. 2 played the Venice Fest just weeks ago.  
Nymphomaniac is the story of Joe (Charlotte Gainsbourg), a self-diagnosed nymphomaniac who is discovered badly beaten in an alley by an older bachelor, Seligman (Stellan Skarsgård), who takes her into his home. As he tends to her wounds, she recounts the erotic story of her adolescence and young-adulthood (portrayed in flashback by Stacy Martin). "Part One" also stars Shia LaBeouf, Christian Slater, Uma Thurman, Sophie Kennedy Clark, Connie Nielsen and Udo Kier. "Part Two" picks up with the story of Joe's adulthood, and stars Jamie Bell, Willem Dafoe, Mia Goth and Jean-Marc Barr in addition to Gainsbourg, Skarsgård, Martin and LaBeouf.