Matt Damon And Paul Greengrass Return To 'Bourne' And Bump 2016 Renner Spinoff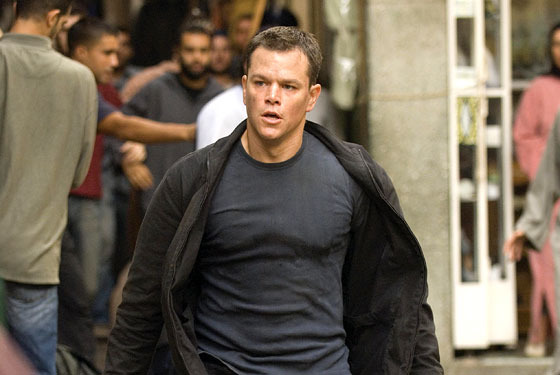 Shocking news in the world of Bourne: reports say Matt Damon and Paul Greengrass are making deals to return for their third Jason Bourne film together. (This new one would be the fifth overall film in the series.) The film would take the
that was already in place for The Bourne Legacy sequel, which was set to be directed by Justin Lin and star Jeremy Renner. Read more about the Matt Damon Bourne 5 news below.
The Bourne 5 news broke
on Latino Review, but producer Frank Marshall denied it. Now
story seems to confirm, even though reps for Damon and Greengrass wouldn't comment. There's also no word on who penned the script.
As for the Renner/Lin spinoff film, the article states that film is still in development but will be released after the new Damon film. The hope at Universal is to expand this franchise into a larger beast, eventually crossing over the characters and story lines. (As was rumored before.)
The timing of this is very interesting as Matt Damon is getting ready to make The Martian with Ridley Scott (also slated for an early 2016 release) and Greengrass is attached to do the Richard Jewell movie with Leonardo DiCaprio and Jonah Hill. There's no word if this news will move those projects around or not. However, the Summer 2016 release means filming will likely to start by late Spring or early Summer of next year. That should give time for everyone to complete whatever they need to before returning to one of Universal's most lucrative action franchises.
Lin will now have more time to concentrate on the second season of True Detective, for which he recently signed to direct one or more episodes. Plus, Universal isn't trying to get rid of Renner, just make him a part of a bigger universe.
Though rumors of the Damon return broke a few months back, it never ever seemed like it was real. Mostly because Paul Greengrass felt the Jason Bourne story ended with the third film, The Bourne Ultimatum. Damon
, however, that if Greengrass came back he'd come back too. Now that's what happening.
Are you excited about the Matt Damon Bourne 5 news?