Exclusive: See Four MondoCon Posters That Will Be Screenprinted Live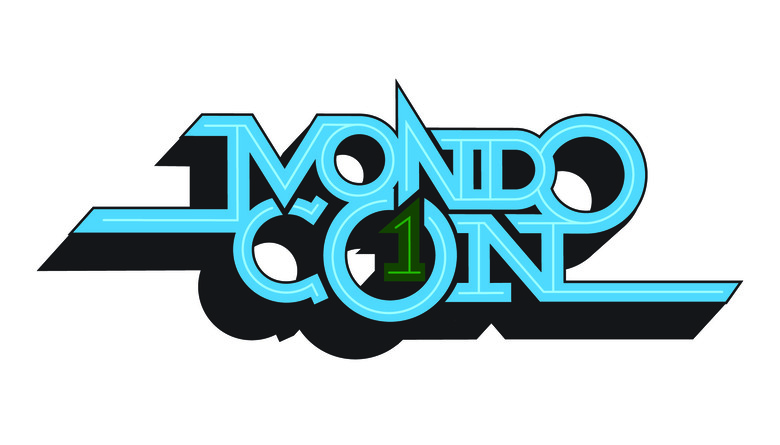 This weekend, the limited edition pop culture art craze hits its zenith with MondoCon. It's the first, and hopefully not last convention put on by the Austin, Texas based company best known for highly collectible posters, LPs, VHS tapes and now toys. We've already let you in on a bunch of what's going down at the event, which takes place September 20 & 21 at The Marchesa Hall & Theater in Austin, TX, and now we can exclusively reveal some more of the good stuff – POSTERS!
All of Mondo's posters are screen printed. As a special treat for the fans at the Con, the Industry Print Shop will be on the floor of MondoCon. They'll be live screenprinting t-shirts on demand by artists Daniel Danger, Mike Mignola, Rob Jones, Francesco Francavilla and Geof Darrow, plus they'll be doing posters. Four posters in fact.
Live on the floor of MondoCon, the Industry Print Shop will be live screenprinting prints by Daniel Danger, Bryan Lee O'Malley, Mike Mignola and Rob Jones/Ken Taylor. Attendees can pre-order the MondoCon posters Tuesday, September 16. Below, see the full images of all four MondoCon posters and read more information.
Here are the images of the four MondoCon posters available for pre-order Tuesday by following @MondoNews.
Here's the info on each:
First Hellboy by Mike Mignola (Version A and Version B)
Mike Mignola's first drawing of the Hellboy character
Edition of 175
18"x24"
$40
MondoCon '14 by Daniel Danger
Edition of 175
18"x24"
$50
Scott Pilgrim by Bryan Lee O'Malley
Bryan Lee O'Malley's art from Scott Pilgrim vs. The World Volume 1
Edition of 175
18"x24"
$40
Battle Not With Monsters by Rob Jones & Ken Taylor
Edition of 175
18"x24"
$50
And here's the full press release with more information. We'll have more from MondoCon in the coming days as I'll be at the event:
We are incredibly excited to welcome the guys at Industry Print Shop to MondoCon! They will be live screen printing t-shirts and posters all weekend long. We highly recommend stopping by their booth for a while to watch the screen-printing process unfold.
T-shirts will be available on-demand throughout the weekend. Choose from designs by Daniel Danger, Mike Mignola, Rob Jones, Francesco Francavilla and Geof Darrow and have your shirt screen-printed in front of you.
Industry will also be printing four posters on the Con floor – two on Saturday, two on Sunday. Tomorrow (Sept. 16th) all four limited-edition posters will be available for pre-sale online (www.mondotees.com) starting around 12pm CST until they sell out! We will make an announcement through Twitter via @MondoNews as soon as the pre-sale goes up on the site.
This pre-sale is only available for those who are attending MondoCon. You must be attending MondoCon on the day the poster is printed in order to retrieve the print. If you have a Sunday-only ticket, please don't purchase a Saturday-only poster.
Again, DO NOT purchase a poster unless you are attending MondoCon on the day it's printed. There are no refunds, no cancellations, no shipping from the Con, no exceptions. Please order carefully!
If you secure a pre-sale poster, please bring a print-out of the order confirmation and your ID to the Industry Print Shop booth on the day that the poster is printed.