Scott Glenn To Train Matt Murdock In 'Daredevil'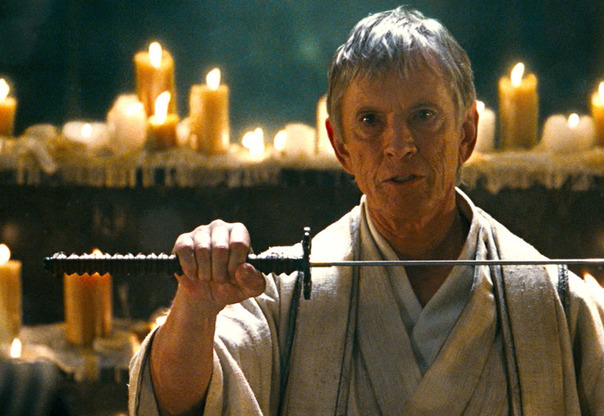 If you need someone to play the wise old guy who teaches an up and coming hero how to kick ass, there's good reason to turn to Scott Glenn. The producers of Marvel's Daredevil have done so, and Glenn is now playing Stick, the mentor of Matt Murdock (Charlie Cox) as he makes the transition to Daredevil. Because we don't know much about the upcoming show at this point there's little more to the report than that, but all the Scott Glenn Daredevil info we have is below.
For details, we go straight to Marvel.
Marvel and Netflix are proud to announce that acclaimed actor Scott Glenn has joined "Marvel's Daredevil," an all-new 13-episode series premiering on Netflix in 2015.
Best known for his work in blockbuster films such as "The Bourne Ultimatum," "Silence of The Lambs" and "The Hunt For Red October," Scott Glenn will play Stick, the mysterious martial artist and mentor of Matt Murdock (a.k.a. Daredevil).
Scott Glenn joins Charlie Cox (Matt Murdock), Deborah Ann Woll (Karen Page), Elden Henson (Foggy Nelson), with Rosario Dawson and Vincent D'Onofrio (Wilson Fisk) in the critically-lauded cast of "Marvel's Daredevil."
"Stick is one of the most important figures in Matt Murdock's life and Scott Glenn embodies all the qualities of someone so integral to this hero's journey," said Jeph Loeb, Marvel's Head of Television. "There are few actors who could bring such the authenticity, gravitas and charisma to such a key role in Matt's journey to become the super hero we call Daredevil."
"Marvel's Daredevil" follows the journey of Matt Murdock, who was blinded as a young boy but imbued with extraordinary senses, now fighting against injustice by day as a lawyer, and by night as the super hero Daredevil in modern day Hell's Kitchen, New York City.
Marvel's first original series on Netflix is Executive Produced by series Showrunner Steven S. DeKnight ("Spartacus," "Buffy: The Vampire Slayer," "Angel") and Drew Goddard ("Cabin in the Woods," "Lost," "Buffy The Vampire Slayer," in addition to writing the first two episodes of "Marvel's Daredevil"), along with Marvel TV's Jeph Loeb ("Marvel's Agents of S.H.I.E.L.D.," "Smallville," "Heroes").
"Marvel's Daredevil" is produced by Marvel Television in association with ABC Studios for Netflix
For more information on "Marvel's Daredevil," and the other exciting new Marvel Television series coming to Netflix, stay tuned to Marvel.com