'I Saw The Devil' Remake Moves Forward With 'You're Next' And 'The Guest' Team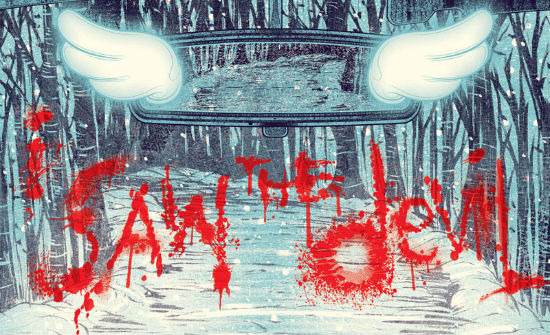 The I Saw the Devil remake is on. Almost a year after we heard two producers boarded the project, a new report says they've found their creative team. The team behind You're Next and The Guest, director Adam Wingard and writer Simon Barrett, are on board to write and direct the American remake of the 2010 Kim Jee-woon revenge thriller.
The Wrap broke the news of the I Saw the Devil remake. According to their report, Wingard and Barrett's partners on their last two films, Snoot Entertainment, is producing and apparently this has been locked for sometime. Producers Adi Shankar and Spencer Silna are also still on board. Barrett is reportedly well into scripting and Wingard has already begun meeting with actors. And in their AMA, the duo confirm they've moved on from he other film they were attached to – Dead Spy Running.
Producer Keith Calder confirmed the report on Twitter:
In case you missed I Saw the Devil in the past few years, it's something you should surely check out. Here's a brief plot synopsis from my review at Sundance 2010:
I Saw The Devil begins with the brutal murder of a young woman whose father just happens to be a former police chief and fiance is a secret service agent. Once they discover that she's been killed, the pair focus only on one thing: finding the person responsible and making them pay. Of course we, the audience, already know who the killer is. His name is Kyung-chul and he's played by Old Boy's Choi Min-sik. It's a performance that's even more chilling than that one.
The film is a hardcore, bloody revenge film with a bone-chilling plot. Plus, it's one of those movies – like Oldboy and Infernal Affairs before it – that are absolutely brilliant, but not that well-known by the mainstream. It's ripe for a remake and Wingard and Barrett defintely have the chops to make it work.
As for an update, Calder added this:
What are your thoughts on an I Saw the Devil remake by Wingard and Barrett?
Also, here's a video producer Adi Shankar put up last week about the remake:
Header image: Kevin Tong's Mondo Poster