First Look At Animated 'B.O.O.: Bureau Of Otherworldly Operations'
We may receive a commission on purchases made from links.
The upcoming  DreamWorks Animation film B.O.O.: Bureau of Otherworldly Operations sounds like an explicitly for-kids combo of Men in Black and Ghostbusters, as it follows two agents in "a ghostly, top-secret government agency devoted to protecting humans from evil hauntings." Bill Murray is even voicing the villain, Addison Drake, who plots against the bureau. We don't have a trailer or any footage yet (the film hits next summer) but an early bit of licensing gives the first early look at B.O.O. 
This image hit Amazon, via Film Divider:
BOO First Look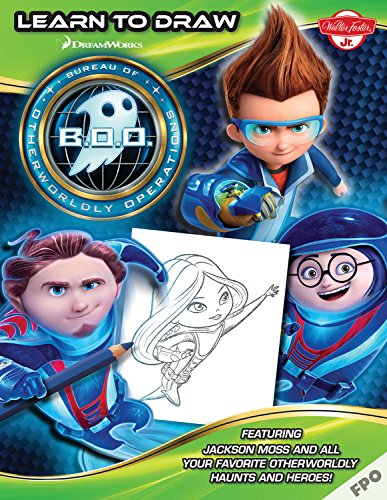 B.O.O. features the voices of Seth Rogen and Melissa McCarthy as the lead ghost agents who stumble into an evil plot. Rashida Jones, Matt Bomer, Jennifer Coolidge and Octavia Spencer voice additional roles. Tony Leondis (Igor) directs from his own story concept; Tom Wheeler (Puss in Boots) scripted.
The film is set for release on June 5, 2015.
The supernatural action comedy follows two bumbling apparitions who find themselves in an extraordinary after-life adventure when they join the Bureau of Otherworldly Operations (B.O.O.) – the ghost world's elite counter-haunting unit – and ultimately must face off against the planet's greatest haunter.