VOTD: 'Guardians Of The Galaxy' Opening Recreated In 'Destiny'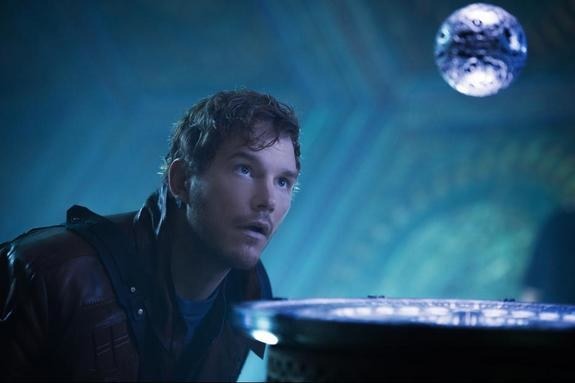 Unless you've been living under a rock, you've heard that Bungie released their latest video game last week: Destiny. Gamers of all ages have been buying the game, tweeting about it, posting images and their praise.
In fact, it sounds a lot like what happened six weeks ago when James Gunn's Guardians of the Galaxy was released. People went nuts for the wacky, fun, Marvel adventure leading it to become the highest grossing film of the year.
Now, some intrepid souls by the name of Somewhat Awesome Games has recreated the opening of Guardians of the Galaxy in Destiny. And it's kind of amazing. Check out the Guardians of the Galaxy Destiny mash-up video below.
Thanks to 
 (via
for the Guardians of the Galaxy Destiny mash-up video. Now, it's short but if you are inclined to give up, make sure you wait at least 50 seconds.
I must admit, the video wasn't what I expected. I was full-on expecting the character to use a scan to find an orb and rocket boots to fly over gorges and stuff. Still, the fact you can make your Destiny character dance like that can't not bring a smile to your face.
As I have yet to move into the latest generation of gaming, I haven't played Destiny and don't know much about it. Here's a story overview from
.
Everything changed with the arrival of the Traveler. Long ago, it breathed new life into our system. Rain washed over Mars. Fresh air cleansed the skies overVenus. Soon after, humanity raced into the black, and colonized these newly remade worlds. It was a time of miracles – a great Golden Age.
It did not last. The Traveler had an ancient enemy. A powerful darkness that found us here on Earth, and nearly destroyed us. No one knows exactly what happened in those final moments, but we know this: we survived, and we owe our lives to the Traveler.
In our darkest days, Humans, Exos, and Awoken found the Traveler where it made its last stand, low above Earth, silent and immobile. We built the City – our last – within its protective veil, fighting countless wars to keep its peace. From that dark age, Guardians were born.
Now, a new era has begun, and the only hope for our future lies in unlocking the greatest mysteries of our past. You are a Guardian of the last safe city on Earth, able to wield some of the Traveler's incredible power. You are taking this mantle just as a new day dawns. Titans, Hunters, and Warlockshave finally returned to our long-lost worlds, only to find out we are not alone.
Defend the last safe City on Earth. Defeat our enemies. Explore the ancient ruins of our solar system. Discover all that we have lost.
Become legend.
Wait, did they say "Guardians?" Now it all makes sense. What did you think of the Guardians of the Galaxy Destiny mashup?