Richard Linklater Lines Up Cast For Baseball Movie 'That's What I'm Talking About'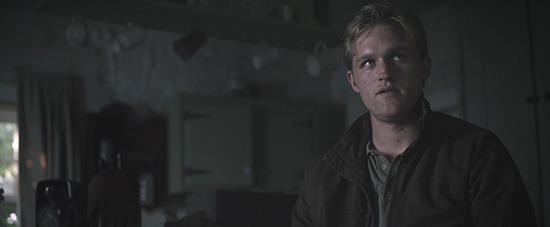 In Dazed & Confused the sport on the minds of the main characters was football. (Well, it was drinking and sex, and then football) In the "spiritual sequel" to the 1993 film, That's What I'm Talking About, the guys will play baseball. Richard Linklater has cast a fond eye towards America's Pastime before, when he remade The Bad News Bears. Now,
will continue Dazed's process of filtering his own youthful memories and experiences through comedy. News on the potential That's What I'm Talking About cast is below.
Update: The first cast member is signed, and it isn't any of the three people originally mentioned. More info below.
The report comes from
, which says that offers for lead roles in "the baseball-themed film" have been given to three young actors. They are Blake Jenner (Glee), Tyler Hoechlin (Teen Wolf), and Wyatt Russell (22 Jump Street, and seen above in We Are What We Are). All three roles are baseball players.
The cast for Dazed was full of more unknowns, but we can probably expect Linklater to rely on some new discoveries for this film, too.
The site also gives us a bit more story info than we've previously known:
[That's What I'm Talking About] is set in 1980, and a college freshman moves into the baseball house at his college and experiences a fraternity like lifestyle with his hard partying teammates.
Note that the "spiritual sequel" tag here is super-loose, and there's no actual story or character connection to Dazed & Confused. (So far as we know, anyway.) The "connection" is that just as Dazed followed kids in high school, this new film will move to college — it's the next chapter in LInklater's own reminiscence, even if it is using different characters and situations.
Update: Ryan Guzman, of Step Up All In and the forthcoming Jem and the Holograms, has been signed to "a lead role," according to
. Guzman was actually a pitcher in college, so he's got a solid baseball background. There's no other new info on the film.