Project Greenlight Short Films: Watch The Top 20 Finalists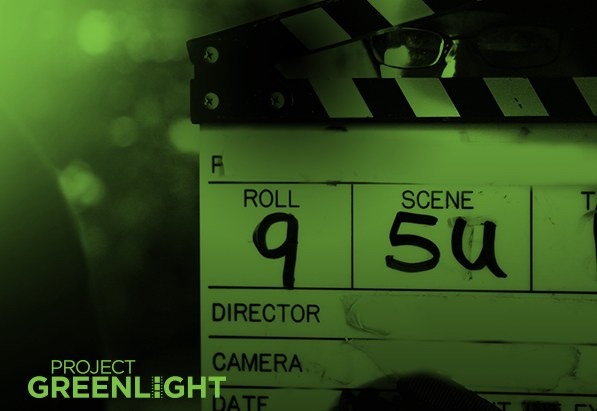 There is almost nothing better than a great short film. If you enjoy short films, you are about to lose the next two hours of your life. HBO has released the top 20 short films submitted for the new edition of the filmmaking reality series Project Greenlight. You can watch the top 20 Project Greenlight short film finalists embedded after the jump, and help determine who will go on.
Project Greenlight is coming back and the filmmaker contest/reality television series is deep in the elimination process. Thousands of filmmakers submitted their entries which were viewed and rated by a peer group of participants on the ProjectGreenlight.com website. The top 200 directors advanced and were asked to submit a two minute bio video about themselves. The judges selected the top 10% based on their short film and bio video. Those 20 filmmakers' short films have been uploaded to Facebook where you can watch them and vote beginning on September 15th 2014 (and closing on September 26th). The winner of the public vote will automatically become one of the ten finalists. The remaining nine finalists will be determined by a panel of entertainment industry judges. And that final round will involve the judges determining a grand prize winner from the ten finalists who will direct, film and submitting a scene based on a script provided to them.
Congratulations to the Top 20 Project Greenlight finalists, in alphabetical order:
Beanie Bros. – Adriano Valentini
By The Pool – Ivan Rodrigues
Captain Torpedo – Julien Lasseur
Day One – Leo Angelos & Kristen Brancaccio
Delicacy – Jason Mann
Excuse Me – Joshua Sik
Kill Joy – Brian L. Tan
Less Than One – Arturo Perez
Living With Jigsaw – Chris Capel
Magic Matty – Nico Raineau
Marriage Council – Sean Murphy
Sexy Superhero – Luke Patton
Skyborn – Marko Slavnic
The Gestapo vs. Granny – Shequeta L. Smith
The Pavement – Taylor Engel
The Present Trauma – Mark Manalo
Where Do You Want to Eat? – Ashley Barnhill
Whiskey Boys – Justin Plasse & Cate Carson
Wicked Fast Forgiveness – Arrius & Ellesse Sorbonne
Zombroz – Julian Doan & Alex Hunter
Project Greenlight Short Films
Now lets get to the top 20 short films:
By the Pool by Ivan Rodrigues
Beanie Bros. by Adriano Valentini
Captain Torpedo by Julien Lasseur
Day One by Leo Angelos & Kristen Brancaccio
Delicacy by Jason Mann
Excuse Me by Joshua Sik
Zombroz – Julian Doan & Alex Hunter
We continue with the next seven short films included on the top 20 finalists for the 2014 edition of Project Greenlight.
Less Than One – Arturo Perez
Wicked Fast Forgiveness – Arrius & Ellesse Sorbonne
Kill Joy – Brian L. Tan
Living With Jigsaw – Chris Capel
Whiskey Boys by Justin Plasse & Cate Carson
Magic Matty – Nico Raineau
Where Do You Want to Eat? – Ashley Barnhill
We conclude this post with the final six short films included on the top 20 finalists for the 2014 edition of Project Greenlight:
The Present Trauma by Mark Manalo
The Pavement by Taylor Engel
Sexy Superhero by Luke Patton
Marriage Council by Sean Murphy
The Gestapo vs. Granny – Shequeta L. Smith
Skyborn by Marko Slavnic