Exclusive: Two Psychedelic Alternative Posters For 'The Guest'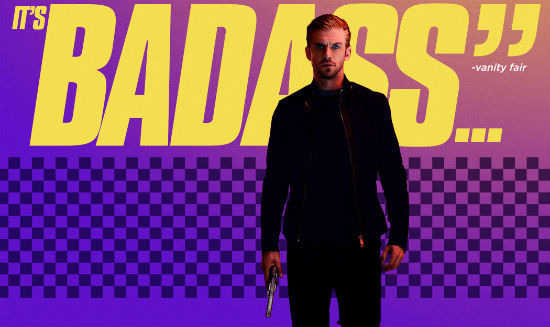 This Wednesday, September 17, one of the coolest films of the year is coming to select theaters. That movie is The Guest, the latest film from the team behind You're Next, and it is a "fun '80s throwback with sci-fi and stalker sprinkles on top." That's what I said at Sundance, where the film premiered. Now, nine months later, you can finally see what all the fuss is about.
Directed by Adam Wingard, The Guest stars Downton Abbey's Dan Stevens as a soldier returning home for war. He visits the family of a fallen comrade hoping to help them deal with their grief, but he has some more sinister, ulterior motives. Along the way, the whole film feels like a blend of John Carpenter, James Cameron, Quentin Tarantino and more. You can read my full review here and, below, we've got the exclusive debut of two very cool alternative posters for the film.
Here are our exclusive posters for The Guest. Click on each to see it in high res.
Alternate The Guest Posters
The colors of these posters really do speak to the film, it's definitely something different and unexpected.
Here's the trailer for The Guest, which you may not have seen yet.
And again, you can read our full review of the film at this link. It's really just a fun, fresh movie you should check out.
Visit the official site for a list of theaters playing the movie on September 17. Here's the official plot description:
David is the perfect guest. Friendly and helpful, this young soldier arrives on the doorstep of the Peterson family, claiming to be a good friend of their beloved son who died in action. The Petersons welcome David into their home and into their lives, but when people start mysteriously dying in town, their teenage daughter Anna starts wondering if David is responsible. Distributed by Picturehouse, THE GUEST visits theaters Wednesday, September 17th.