'John Wick' Trailer: Keanu Reeves Is Thinking He's Back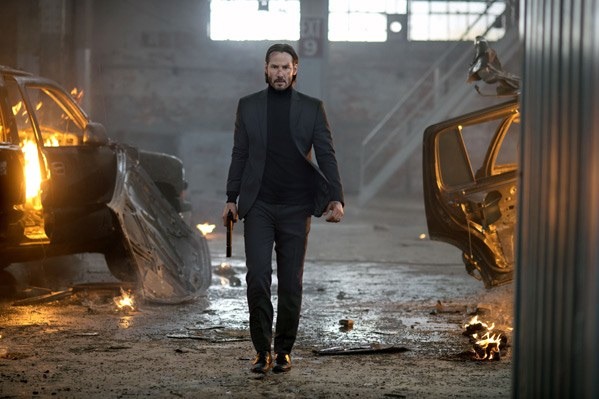 Between this weekend's The Drop and next month's John Wick, handsome action stars snuggling adorable puppies could just be the next big movie trend. And just for the record, I would be totally okay with that.
Keanu Reeves leads John Wick as the title character, whose greatest joys in life are his sweet ride and his even sweeter dog. One day, some mean idiots led by Alfie Allen decide to take away his things. That turns out to be a huge mistake, because John Wick is actually a retired hitman who knows exactly how to go about getting his revenge. The first John Wick trailer has just hit the web, and you can watch it after the jump.
When will movie thugs learn to research their victims before they target them? Like the bad guys in Taken, the villains in John Wick could have saved themselves a lot of trouble if they'd put even a tiny bit of effort into not pissing off men with a very particular set of skills. One would think Theon would already know this from the time he tried to take over Winterfell. Let's just hope for his sake that this doesn't end the same way that did.
In all, John Wick looks deeply silly, but in an entertaining way. Michael Nyqvist, Willem Dafoe, and Adrianne Palicki are among those who try to get to Wick before he gets to them, and Bridget Moynahan and Ian McShane also star. Chad Stahelski directed.
Here's the John Wick poster. It shows Reeves' necktie turning into a fuse because his last name is Wick and he's about to explode, get it?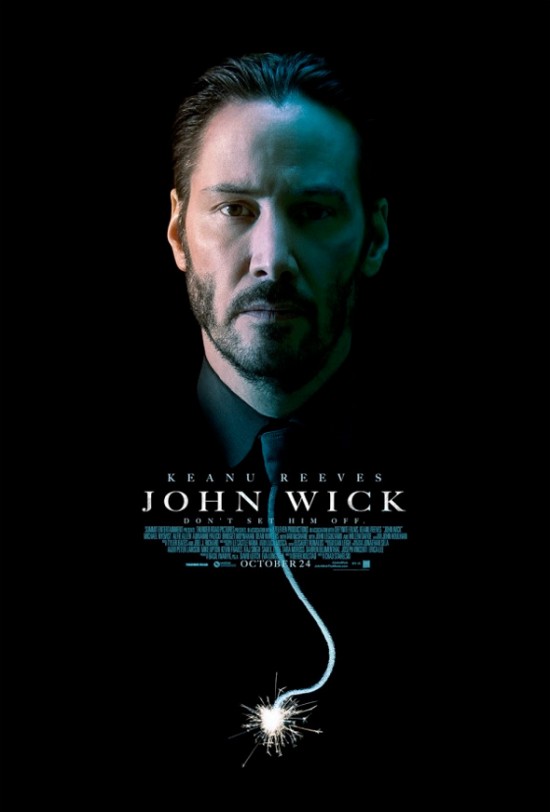 John Wick opens October 24.
From the producer of CLASH OF THE TITANS and THE TOWN comes a tale of adrenaline-fueled revenge and redemption. When a retired hit man is forced back into action by a sadistic young thug, he hunts down his adversaries with the skill and ruthlessness that made him an underworld legend.