First 'Serena' Trailer Reunites Jennifer Lawrence And Bradley Cooper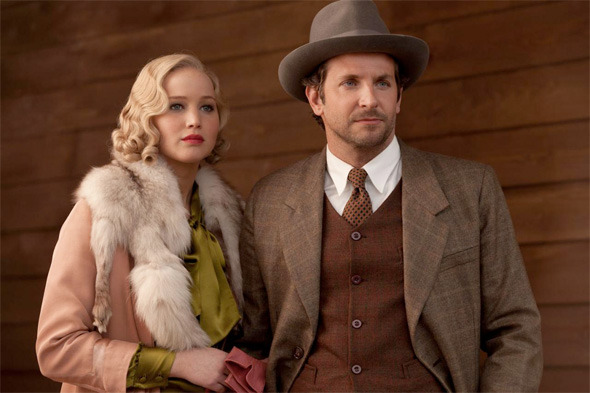 For a while there, it seemed like you couldn't get a movie made without Bradley Cooper or Jennifer Lawrence getting involved, often at the same time. The pair shot three films together in about two years: David O. Russell's Silver Linings Playbook and American Hustle, and Susanne Bier's Serena.
The first two of those have already opened to great acclaim, but the third remained stuck in post-production for quite a long time. It's only now making its way to theaters, and not even U.S. theaters at that. Thankfully, it looks worth the wait. The first Serena trailer has just hit, and you can check it out after the jump.
Adapted from the novel by Ron Rash, Serena was originally put into development in 2010 with director Darren Aronofsky and star Angelina Jolie. That didn't pan out, obviously, and by spring 2012 shooting was underway with Bier, Lawrence, and Cooper. But it took Bier 18 months to finish the film, reportedly due to her perfectionist tendencies. "We didn't want to be the OK version of the Jennifer Lawrence-Bradley Cooper coupling," said an insider.
Serena opens October 24 in the U.K., and will continue to roll out into other countries over the next few months. Unfortunately, the U.S. isn't one of them yet — the film hasn't yet set a release date here.
Here's the synopsis from StudioCanal:
North Carolina mountains at the end of the 1920s – George and Serena Pemberton, love-struck newly-weds, begin to build a timber empire. Serena soon proves herself to be equal to any man: overseeing loggers, hunting rattle-snakes, even saving a man's life in the wilderness. With power and influence now in their hands, the Pembertons refuse to let anyone stand in the way of their inflated love and ambitions. However, once Serena discovers George's hidden past and faces an unchangeable fate of her own, the Pembertons' passionate marriage begins to unravel leading toward a dramatic reckoning.