Morgan Freeman To Star In 'Ben-Hur' Remake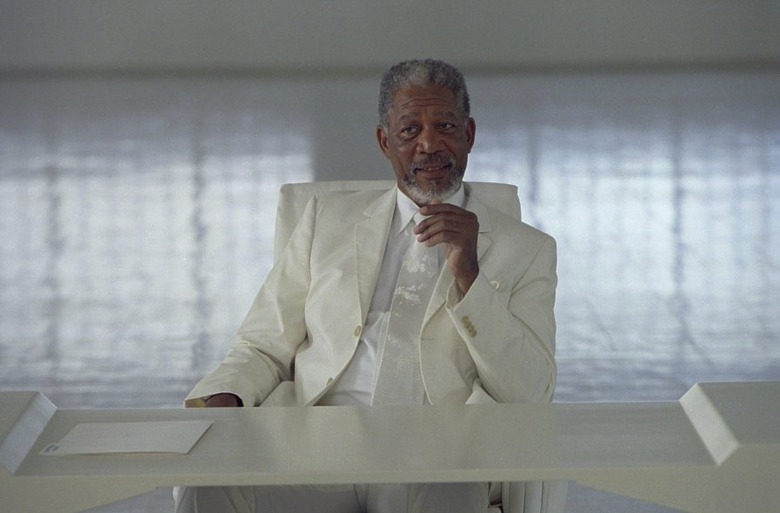 We recently reported that Tom Hiddleston was being courted for the new version of Ben-Hur, but while he makes up his mind Timur Bekmambetov has gone ahead and cast the film's first star. Morgan Freeman is set to join the epic. The news comes one day after he booked a role in Ben-Hur's polar opposite, Ted 2. Hit the jump for the latest details.
Technically and legally speaking, Bekmambetov's Ben-Hur isn't a remake but a new adaptation of Lew Wallace's 1880 novel. (And while we're at it, the 1959 movie was also a re-adaptation; the first Ben-Hur movie was a 1929 silent film.) The new iteration will be more faithful to the source material, emphasizing the early friendship between Jewish prince Judah Ben-Hur and Roman officer Messala. A parallel storyline about Jesus Christ will also be given more weight.
Freeman is coming off of Dolphin Tale 2, which opens this weekend, and Lucy, Transcendence, and The Lego Movie, which opened earlier this year. In addition to Ted 2 and now Ben-Hur, his upcoming projects include London Has Fallen. Ben-Hur will be his first Bible-based saga since Evan Almighty, in which he played God himself.
None of the other roles in Ben-Hur have been cast so far. Although MGM and Paramount want Hiddleston for the title role, he's still weighing his many options. The script was written by Keith Clarke and rewritten by John Ridley. Mark Burnett and Roma Downey, of the hit miniseries The Bible, are producing. Shooting will begin early next year in Europe for a February 26, 2016 opening.