First 'Mission: Impossible 5' Cast Photo Features The Returning Crew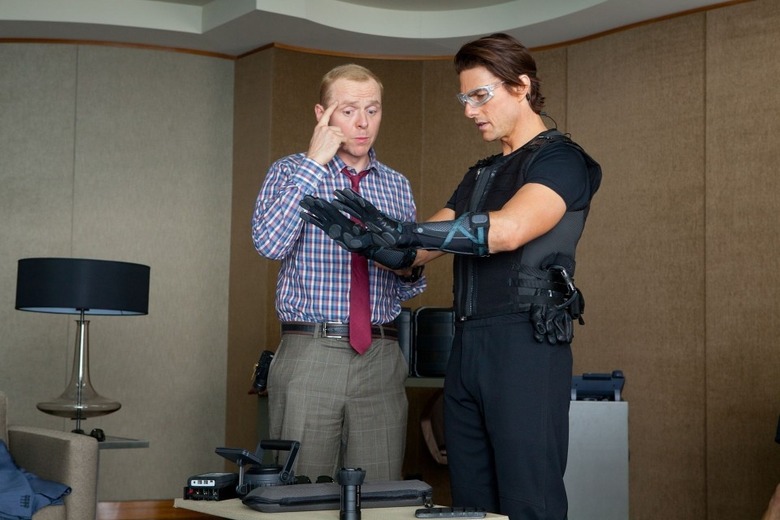 Christopher McQuarrie is currently at work directing Mission: Impossible 5, with Tom Cruise, Jeremy Renner, Ving Rhames, and Simon Pegg all returning to the cast. We know there will be some new additions to the cast, including Rebecca Ferguson, Alec Baldwin, and Sean Harris as the bad guy. The director has given fans a first Mission: Impossible 5 cast photo, and it highlights just that returning crew, however.
McQuarrie tweeted the image:
Drew Pearce wrote one draft of the script, and Will Staples has done the latest rewrite, but at this point we know next to nothing about the story. We certainly don't get anything new from this pic, other than the fact that Ving Rhames remains impeccably surly. Stay true, Ving.
This second shot, from Jeremy Renner's Facebook page, is sadly not the Rosetta Stone that will unlock secrets in the first. Unless you were putting money on just how high-waisted Benji would be wearing his trousers this time out.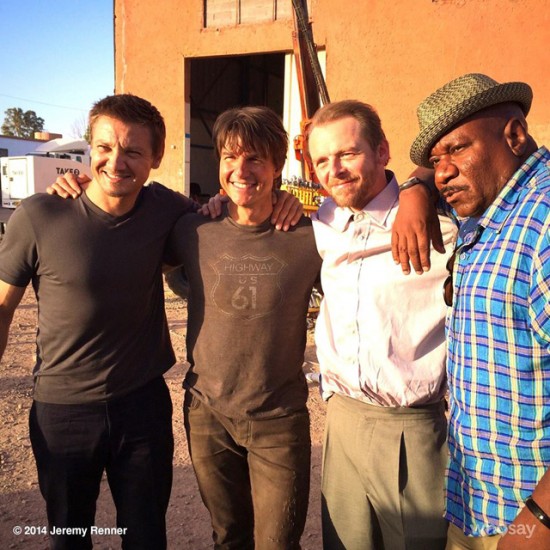 Robert Elswit (who shot Ghost Protocol, and has Nightcrawler and Inherent Vice out this year) is shooting the movie, with locations in London and Vienna, among others. Mission: Impossible 5 is set for release on December 25, 2015.