TNT Near Pilot Order For Live-Action 'Teen Titans' TV Series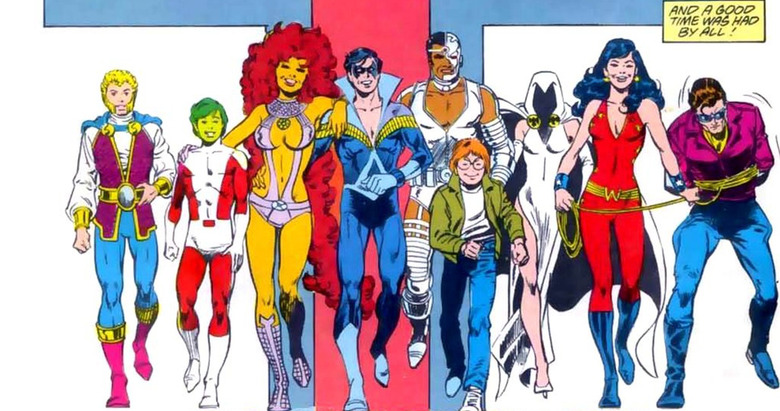 The Teen Titans have been the stars of many comics stories and animated in a multiple TV series, but they've never made the leap to live-action. Akiva Goldsman was trying to make a movie at one point, but now he and TNT are near a pilot order for a show called simply Titans. The live-action Teen Titans series would probably be closer to the "New Titans" incarnation of the character set, with a 20-something Nightwing (formerly Batman's sidekick Robin) leading a team of other heroes and former sidekicks. 
Deadline and the Wall St. Journal reported on the show. Deadline says the pilot script, from Goldsman and Marc Haimes,
...revolves around the eponymous group of young Super Heroes-to-be from the DC Universe. The action series centers on Dick Grayson (probably best known for his alter ego as Robin), who emerges from the shadow of Batman to become Nightwing, the leader of a fearless band of new Super Heroes including Starfire, Raven and many others.
Akiva Goldsman will be executive producer, with Haimes as co-executive producer.
One of the classic Titans characters, Cyborg, is already showing up in Batman v Superman. But since DC and WB have established a pattern of keeping film and TV properties separate, there's always a chance that there could be a different TV Cyborg. And Deathstroke, originally introduced in Titans pages, has already shown up in Arrow.
This development is early enough that the show, like some other superhero pilot plans, may never be picked up.
This is one of several new DC television shows coming. Arrow continues on The CW, The Flash is about to get running, and Constantine and Gotham both start in the coming weeks.