'Print The Legend' Trailer: Netflix's 3D Printing Documentary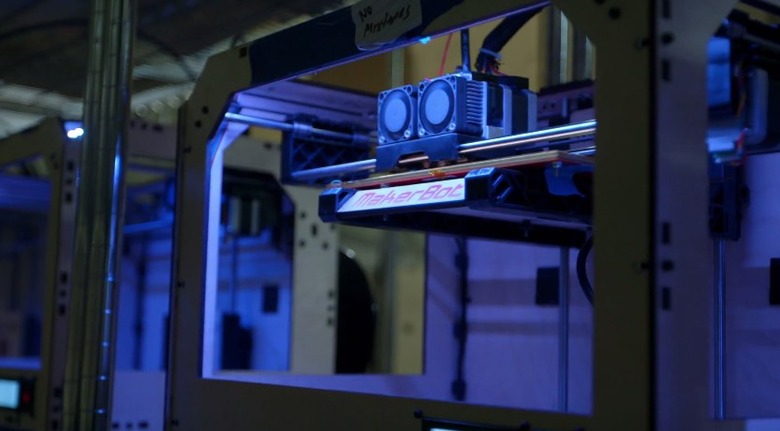 Netflix has released the trailer for Print The Legend, Luis Lopez and J. Clay Tweel's documentary about the 3D printing revolution. The streaming company acquired the movie at the SXSW Film Festival this March, where it was met with good reviews (Indiewire called it "a slick documentary with widespread appeal". Watch the Print The Legend trailer embedded now after the jump.
Print The Legend Trailer
The Print The Legend trailer premiered on Deadline and is embedded below:
I've been very interested in 3D printing since the very early days of the technology, so this documentary is a no brainer for me. When I heard about this doc after it was acquired at SXSW, I had assumed it would only be about the birth of a possible 3D printing revolution, but the trailer seems to suggest that it is more a story about the companies fighting to create the tech and the political implications of a 3D printed weapon. I'm still interested, but I'm far more interested in what people are doing with the technology than the people creating the product and laws to govern it.
The official plot synopsis follows:
"The Next Industrial Revolution" is coming to Netflix... Print the Legend, the newest Netflix Original Documentary, is a story of innovation and technology, of controversy and change. For the first time in history, the building of an industry and its inevitable social upheaval has been filmed. The result is Print the Legend, a documentary which chronicles the race to bring 3D printing to the forefront of society. It's a compelling look at an industry in the midst of its "Macintosh Moment," chronicling the infinite and unlimited potential of 3D printing... as well as the dark possibilities that could lie underneath.
Netflix will simultaneously release the film theatrically in New York City, Los Angeles and streaming on Netflix on September 26th 2014.