Jessica Chastain Joining Xavier Dolan's First English-Language Film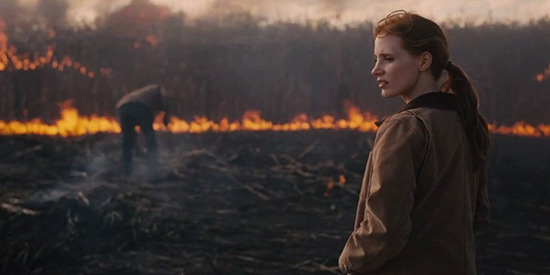 Quebecois writer/director/actor Xavier Dolan has been making acclaimed films in Canada for the last few years, and his most recent, Mommy, was a huge hit at Cannes this past May. Mommy was up for the Palme d'Or, and while it didn't take that prize, Dolan did win the Jury Prize for the film. At the same time, Dolan said he was prepping his first English-language script, called The Death and Life of John F. Donovan. Now that film may have a high-profile lead, as Jessica Chastain — who was a huge fan of Mommy — is reportedly signing on. More details on the Jessica Chastain Xavier Dolan picture follow.
Bent reported that Chastain is signing on for Dolan's new film. The Wrap, meanwhile, says she's "circling." The actress wasn't shy in her praise of Mommy, saying,
Completely blown away by @XDolan. His film, MOMMY was so impressive

— Jessica Chastain (@jes_chastain) May 22, 2014
So to see her landing in his new film is a great completion of a small circle.
We don't know much about the new film, but Dolan says the script follows "an American movie star with everything working out for him who has a secretive correspondence with an 11-year-old in London."
Dolan told Bent,
It was this friend of mine — a journalist — who had brought to my attention that Jessica Chastain had seen 'Mommy' in Cannes and had liked it and tweeted about it. I went back and scrolled down the tweets and there was this lovely tweet where Jessica was saying that she had liked 'Mommy.'
It dawned on me that I should ask Jessica about playing the 'villain' role in 'John F. Donovan. There is this character of the editor-in-chief of a gossip magazine. The movie really is a satire of the business — more dramatic than humorous. And there's this antagonistic figure that wants to ruin the lives of every star, especially that of the lead character. And I reached out to Jessica and she read the script. She loved it, and we got along like hotcakes. That's basically it. I can already foresee all the pleasure we'll have working together.
Dolan is in Toronto right now with Charles Binamé's Elephant Song, in which he stars. And Chastain is promoting Liv Ullman's Miss Julie in Toronto. That's one of several films she has this year. The combined The Disappearance of Eleanor Rigby: Them is out shortly, and then she has Interstellar (above) and A Most Violent Year coming as well.