'Finding Dory' Reunites Two Favorites From 'The Wire'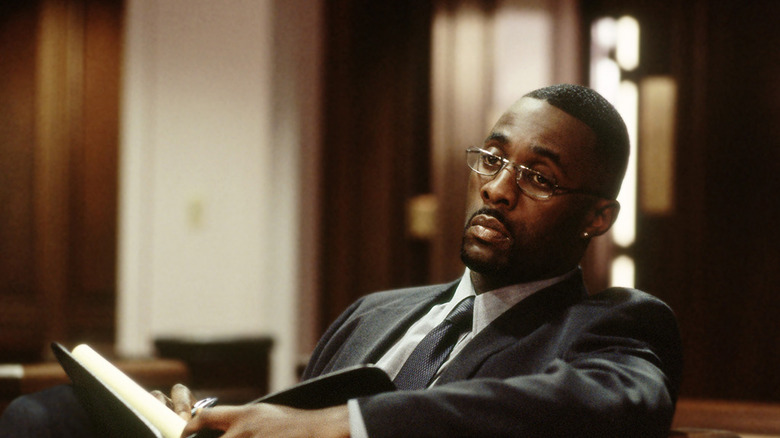 Two of your favorite characters from The Wire are reuniting for a very different kind of project. Dominic West and Idris Elba have been added to the voice cast of Finding Dory, Pixar's sequel to the 2003 hit Finding Nemo. Bet that's the last place you ever expected to see McNulty and Stringer Bell cross paths again. More Finding Dory casting details after the jump.
For a family-friendly adventure about adorable animated fish, Finding Dory is picking up a pretty tough cast. In addition to West and Elba from The Wire, we've also got the weirdo cop from The Boondock Saints and the knife-weilding mobster from Drive.
Which roles West and Elba are playing is unknown. Neither of them were involved with the original Finding Nemo, so we'd guess they're portraying all-new characters. Other actors added for the sequel include Ty Burrell as beluga whale Dory, and Eugene Levy and Diane Keaton as Dory's parents. Ellen DeGeneres, Albert Brooks, and Willem Dafoe all return from the original.
For Elba, Finding Dory is the second high-profile voice role he's picked up this year, after Shere Khan in Disney's The Jungle Book. He stars in this weekend's No Good Deed and will soon be seen in the spy actioners The Gunman and Bastille Day.
West's only previous voice acting experience is a small role in Aardman's Arthur Christmas. He can be seen later this month in the historical drama Pride. Next month, he returns to the small screen with a leading role in the Showtime drama The Affair.
Finding Dory picks up about a year after the events of Finding Nemo. A traumatizing event sets off Dory's "homing instinct," and the forgetful fish sets out in search of her family, who are living on a reef. Meanwhile, Nemo and Marlin are out looking for her.
Finding Nemo director Andrew Stanton is directing the follow-up, along with Angus MacLane (Toy Story of Terror). Finding Dory makes its way to theaters on June 17, 2016.