Paul Greengrass Eyes Leonardo DiCaprio's Atlanta Olympics Bombing Movie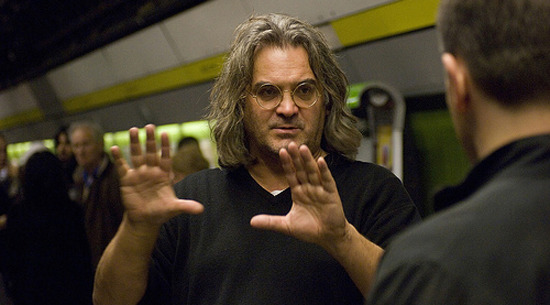 Paul Greengrass may have found himself another dramatic true-life saga to direct. He's reportedly circling The Ballad of Richard Jewell, about the 1996 Atlanta Olympics bombing. The film would reunite Greengrass with his Captain Phillips writer Billy Ray. Wolf of Wall Street besties Leonardo DiCaprio and Jonah Hill are set to star. Hit the jump for all the details.
Hill will play Jewell, who was working as a security guard during the 1996 Olympics when he discovered a pipe bomb in the stadium. He managed to minimize the damage by clearing the area before the explosion, and was initially hailed as a hero by the media for his brave actions.
But public opinion turned when an article came out naming Jewell as a suspect. He was savaged by the press, portrayed as a loser who'd planted the explosive himself to make himself look good. Those accusations turned out to be false, and the FBI cleared him three months later, but Jewell's life had already been torn apart by that point. DiCaprio plays Jewell's lawyer, a real estate attorney who knew Jewell casually.
Deadline reports Greengrass isn't quite locked in for the film yet, but the material seems like a good fit for him. He definitely has an affinity for fact-based drama, as we've seen with films like Bloody Sunday, United 93, and Captain Phillips.
With Greengrass, Ray, Hill, and DiCaprio on board, The Ballad of Richard Jewell is already looking like a contender for the 2017 Oscars. Hill and DiCaprio have six acting nominations between them, including one each for The Wolf of Wall Street. Ray was considered for last year's Captain Phillips (which was also up for Best Picture). And Greengrass got nominated in 2007 for United 93.
Granted, none of these people have ever actually won the Oscar, but maybe that's just because they've never come together in this particular configuration before. The Ballad of Richard Jewell does not yet have a start date or release date, although momentum seems to be on its side.