'Maps To The Stars' Trailer: Everyone Has Dangerous Secrets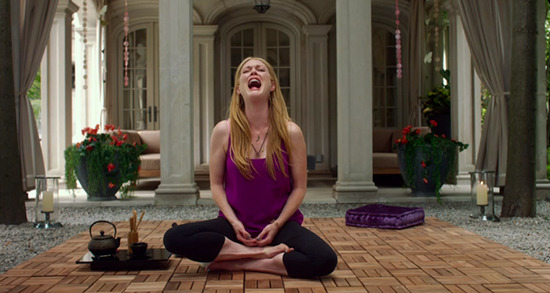 David Cronenberg turns his twisted sense of play to Hollywood in Maps to the Stars. The film features Julianne Moore as an aging star who is still living in the shadow of her mother's fame, and Mia Wasikoska as the young woman who goes to work for her. Robert Pattinson, John Cusack, and Sarah Gadon are also in the cast of the film which has been divisive amongst festival audiences. But this Maps to the Stars trailer is bizarrely enticing, and Cronenberg's recent output is moving into new realms of odd reality-bending that I quite enjoy. Check out the footage below.Maps to the Stars opens on October 31st in Canada, and will possibly get a day and date VOD/theatrical release in the US early next year. Trailer via eOne in Canada.
With this tale of a secret-filled Hollywood family on the verge of implosion, award-winning director David Cronenberg forges both a wicked social satire and a very human ghost story from our celebrity-obsessed culture. From a screenplay by acclaimed author, screenwriter and West Coast chronicler Bruce Wagner, and featuring an ensemble cast that includes Julianne Moore, Mia Wasikowska, John Cusack, Robert Pattinson, Olivia Williams and Sarah Gadon, MAPS TO THE STARS tours the seductive allure and the tender, darkly comic underbelly of contemporary success.