Katniss Is The Girl On Fire In New 'The Hunger Games: Mockingjay - Part 1' Poster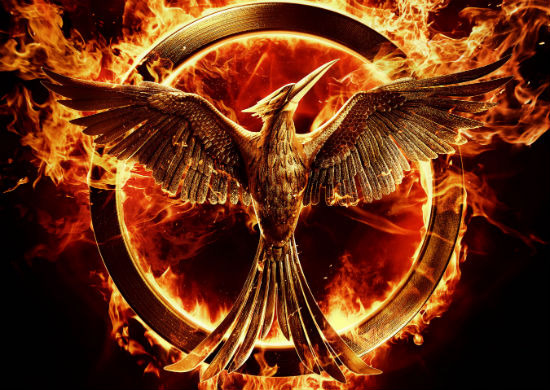 It seems everyone else in The Hunger Games: Mockingjay – Part 1 has gotten a character poster or teaser already, from the Big Bad in the Capitol to the downtrodden citizens of District 13. Today, it's finally Katniss's turn to shine, and shine she does. Some might even say she's a girl on fire. Check out the Hunger Games Mockingjay Katniss poster after the jump.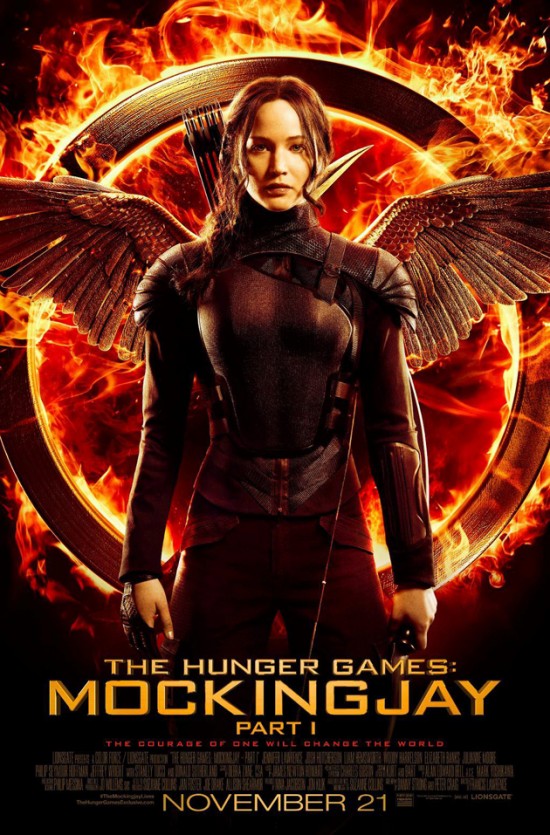 Katniss's black archery uniform aligns her with the rebel warriors rather than the more general citizenry, which isn't surprising. She's always been a fighter, and in Mockingjay she becomes a sort of mascot for the resistance.
Want even more Katniss? A very brief teaser indicates that we don't have long to wait for the new trailer.
The Hunger Games: Mockingjay – Part 1 opens November 21. Part 2 will close out the series on November 20, 2015. Jennifer Lawrence, Josh Hutcherson, Liam Hemsworth, Sam Claflin, Jena Malone, Woody Harrelson, Philip Seymour Hoffman, Julianne Moore, and Donald Sutherland star along with like eight dozen others.
The worldwide phenomenon of The Hunger Games continues to set the world on fire with The Hunger Games: Mockingjay – Part 1, which finds Katniss Everdeen (Jennifer Lawrence) in District 13 after she literally shatters the games forever. Under the leadership of President Coin (Julianne Moore) and the advice of her trusted friends, Katniss spreads her wings as she fights to save Peeta (Josh Hutcherson) and a nation moved by her courage. The Hunger Games: Mockingjay – Part 1 is directed by Francis Lawrence from a screenplay by Danny Strong and Peter Craig and produced by Nina Jacobson's Color Force in tandem with producer Jon Kilik. The novel on which the film is based is the third in a trilogy written by Suzanne Collins that has over 65 million copies in print in the U.S. alone. Lionsgate presents, a Color Force / Lionsgate production, a Francis Lawrence film.