Exterior Of 'Star Wars Episode VII' Millennium Falcon Revealed [Updated With Video]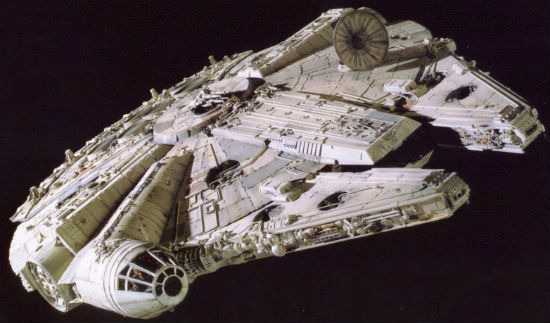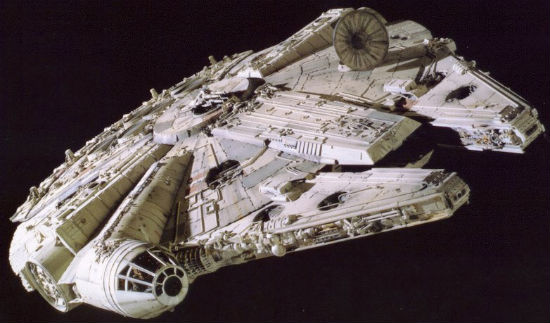 Update: Video footage added after the jump.
Photos of the sets and vehicles for Star Wars Episode VII are among the most sought-after snaps right now, and one guy managed to get one by accident. Matthew Myatt shooting aerial photos for use as stock photos for the flying school Airborne Aviation, but he captured something that isn't going to make it into the stock catalogue: an image of a tarp-covered X-Wing fighter next to a half-built Millennium Falcon.
Sky News has the info on Myatt's shoot, and tweeted the image below.
Star Wars 7 Millennium Falcon
How a photographer accidentally took snaps of the new Star Wars set http://t.co/DqHFgj60Il pic.twitter.com/xMdVdHkAcW

— Sky News (@SkyNews) September 10, 2014


Update from Editor Peter Sciretta: Someone has posted video footage of the set, captured from Greenham Common whilst filming the GAMA bunkers (via CBM). There's a second X-Wing visible here, in the middle bay to the left of the Falcon's location, covered with a white tarp. Could this location be doubling as a base for rebels, or whatever the rebels have evolved into? Those bays could be augmented with CG to be among many from which ships are prepped and launched.The original story follows:
One question is: why is there another X-Wing, when we know a full-size model is already in use? This could be the same one, or, obviously, the production could have built several. (We'd like that to be the case!) But the size of other vehicles in the shot makes this X-Wing look as if it is smaller than the full-size one seen in the official video with JJ Abrams. And given the nature of this pic we don't know if this is a full 1:1 size Falcon, or if it has been scaled down to some degree.
Star Wars Episode VII is set for release on December 18, 2015. It stars John Boyega, Daisy Ridley, Adam Driver, Oscar Isaac, Andy Serkis, Domhnall Gleeson, Max von Sydow, Lupita Nyong'o, andGwendoline Christie, with Harrison Ford, Carrie Fisher, Mark Hamill, Anthony Daniels, Peter Mayhew and Kenny Baker.