This Week In Trailers: Night Will Fall, Virunga, Beyond Clueless, The Special Need, Who Am I - No System Is Safe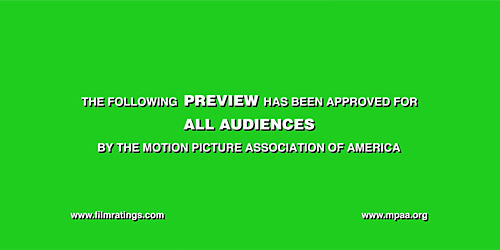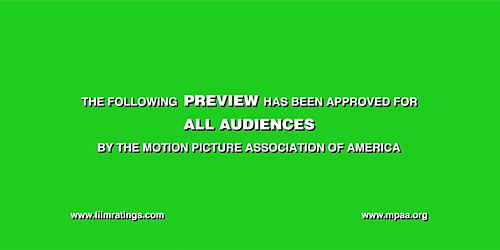 Trailers are an under-appreciated art form insofar that many times they're seen as vehicles for showing footage, explaining films away, or showing their hand about what moviegoers can expect. Foreign, domestic, independent, big budget: What better way to hone your skills as a thoughtful moviegoer than by deconstructing these little pieces of advertising? This week we go on a quest to get some love from a woman of the night, go on the hunt for some gorillas, revisit our teenage years, look back at concentration camps with footage from the front line, and have an adventure overseas with some dudes who possess computer skills.
Who Am I? No System Is Safe Trailer
At the very least perhaps this will get people to check out The Silence.
One of the things that is always exciting to me as an appreciator of the people behind the lens is to see how they pivot from one movie to the next. Director Baran bo Odar certainly qualifies in my estimation as someone who isn't going to toil in one arena as he proves with this trailer. While it doesn't seem like the kind of fare I would usually gravitate towards, the use of the word "hacking" or "the Net" just conjures up hideous flashbacks to Swordfish or any other movie where technology is the centerpiece and dies a hideous cinematic death as it stamps itself from that time and that era, this has promise. I think we're due for something that feels kind of heist-y and a little adventurous. While, on the surface, not the product of hearty stock with regard to deep philosophical issues of who we are as human beings, a movie where the game's afoot and the world is closing in on you more than can satisfy my need for a good time. What's here is quick, it's digestible, it looks fun, and it's coming from the man who gave us a deeply moving murder mystery just last year. Get after it.
Beyond Clueless Trailer
If there was a genre of movies I wish I could consume more often than I do, it would be this one.
Director Charlie Lyne looks to bring some of these movies into more of a critical focus with this documentary about the teen movie. Narrated here by Fairuza Balk, we are welcomed into this world with bright bursts of solid primary colors and these objets de vertu that are the hallmarks for so many of the movies we all know by heart simply because they were the narratives that helped us see beyond our noses into the abyss that we all were about to fall into. What's brilliant with the way this trailer progresses is how, as we longingly associate our collective Rorschach tests upon these static things before us with thoughts of which movie we can associate with them, the critical kudos are slid in without breaking the moment. It's shoring up what this trailer is selling and that product is a full-on dissection of a genre that will never ever go away as long as there are teenagers in the world who want to see themselves represented on the screen. I couldn't tell you with one percent of guessing whether this documentary is worth the time spent seeking it. However, what I can tell you, is that this is a trailer that deserves a slow clap for its execution, construction, and implicit promise to trust it and watch it.
(Note: For those interested, it will be playing in Los Angeles at The Cinefamily next week. You can get tickets here.)
Night Will Fall Trailer
One of the facts about war is that only by detailing its heinousness will it ever serve as a by-product that can help educate and impact those who seek to understand it. If there were no photos or movies of the holocaust would it make it not real? Of course not. But, through detailing it does it help mine our collective depths of sympathy, empathy for those close to it, and frighten our hearts as a warning to others who dare seek it out or want to employ it wantonly.
What is so striking about director André Singer's look at what was a living documentation that is tangentially associated with Alfred Hitchcock but really pushed to the finish line by Sidney Bernstein in 1945 as a film based report detailing the Nazi war machine with regard to concentration camps is how resonant it is. There is a real utilitarian usefulness in this trailer essentially putting right out there as to why these men were armed with cameras so many decades ago: as a means to show the sheer brutality of man's inhumanity to their fellow men. Watching the toe tracks as a dead prisoner of a concentration camp is being dragged is not easy viewing but, I would posit, necessary viewing and the trailer describes why it was being done. Singer's producing past with his involvement on The Act of Killing, and even on a movie like Into the Abyss, makes him more adept than most at knowing what it takes to sketch a portrait like this. Sure, many other History Channel and A&E specials have been done before, and they might be all great award deserving depictions of what it was to be at that epicenter, but this trailer easily makes a case as to why this one sticks out. With political intrigue, reasons why this hasn't seen the full light of day, and footage that is priceless, there isn't one documentary I need to see more right now than this.
Virunga Trailer
I've always been a fan of primates.
Much like this generation's obsession with cats, I am hypnotized by these magnificent beasts. I could live in the glow of the ways in which these primates act so closely to us and feel like a close cousin to the animals we've developed into. Director Orlando von Einsiedel seems to share that passion as one of the last alcoves of a gorilla population in the eastern Congo. This trailer is amazingly explosive with how the slow burn we get on the front end with how the narrative is set up, it seems almost like any number of nature documentaries you could catch on your local PBS channel, but then it takes an unexpected, violent turn. What comes at us is a flurry of violence that succinctly depicts the fragility of life that gorillas are clinging to while the troglodytes that label themselves human seek to destroy all around them. The land is breathtaking, the trailer makes it look like Jurassic Park come to life, and there is a beauty and ugliness that is wrapped up together in a portrait that emotionally tugs on your humanity. I don't know how much we can collectively take as a society with the myriad of issues the world faces at the moment, and that this one more thing to add to the list, but it makes a compelling case as to why this needs addressing.
The Special Need Trailer
I don't know why this was so funny but it was.
There's something about endearing about the way these two guys gel with one another and the way our autistic protagonist has such a vim and vigor about life that makes this one trailer that doesn't disappoint. Sure, it's about one dude's quest to get the other some physical love, by hook or by crook, or by prostitute, but there does seem to be a narrative about the nature of what this all means and why it even needs to be addressed. Can you live a life without intercourse? Of course you could, but when you have a dude bro friend like this guy does there is a sweetness about the quest. It becomes more about the bond they share and why it's happening in the first place that helps put this trailer into context. I was uplifted, actually, by the end knowing it wasn't fiction as, somehow, that wouldn't have been as resonant. This is a story with an end I cannot even begin to try and figure out.
Nota bene: If you have any suggestions of trailers to possibly be included in this column, even have a trailer of your own to pitch, please let me know by sending me a note at Christopher_Stipp@yahoo.com or look me up via Twitter at @Stipp
In case you missed them, here are the other trailers we covered at /Film this week: