John Woo's 'The Crossing' Opens In China In December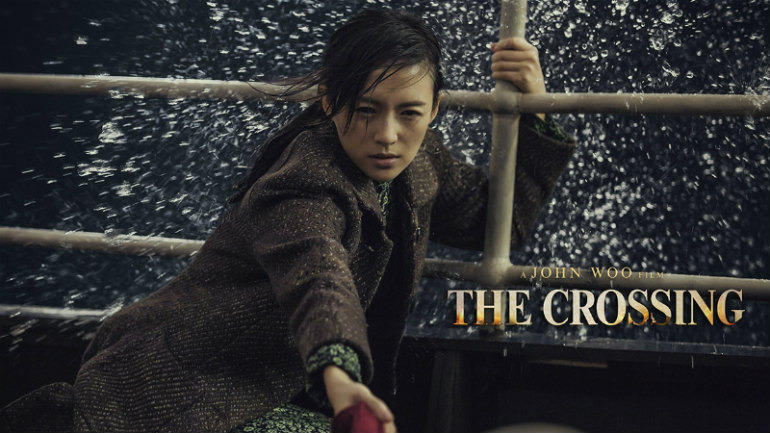 John Woo has been quiet for several years as he dealt with throat cancer, and as government script approval was delayed for his latest film, but he's ready to return to cinema screens with a new two-part epic. Much as his last major effort, Red Cliff, was a two-part tale drawn from Chinese history, so too The Crossing is a period piece split into two parts. (Between the two projects, Woo also co-directed Reign of Assassins.)
The Crossing is very different from Red Cliff in other respects, however. It is set in 1949, and follows the stories and fates of the passengers of the steamer Taiping, which sank with as many as 1500 passengers on board. (The ship is often called "the Chinese Titanic," because of the number of casualties.) Now the first film is set for a December release in China, meaning we can perhaps expect to see it in 2015.
Variety has the report. The first part of The Crossing will open in China on December 2. The second part will see release in "early 2015" in China.
The second part will be released at an undetermined date in early 2015.
Wang Huiling (Lust, Caution) scripted, and the film stars Zhang Ziyi, Huang Xiaoming, Takeshi Kaneshiro, Masami Nagasawa, and Song Hye-kyo. They cast factors into the stories of three couples all fleeing to Taiwan from China in 1949.
The ship Taiping was crowded with hundreds more people than it was rated to carry, and running without lights as it sailed to Taiwan with its passengers seeking to escape growing power of the communist party towards the end of the Chinese Civil War. Another smaller ship ran into the Taiping, and the larger boat sank, with common estimates saying over 1500 passengers and crew killed.
Earlier this year, Woo told THR,
I've wanted to make this movie for a long time, because people always see me as an action director, but they don't realize that I can make romantic love stories, too. I wanted to make a film that showed a turbulent period in modern history, to show how love can survive and overcome all difficulties.