Al Pacino Says Martin Scorsese's 'The Irishman' Still Happening; Bobby Cannavale Joins Cast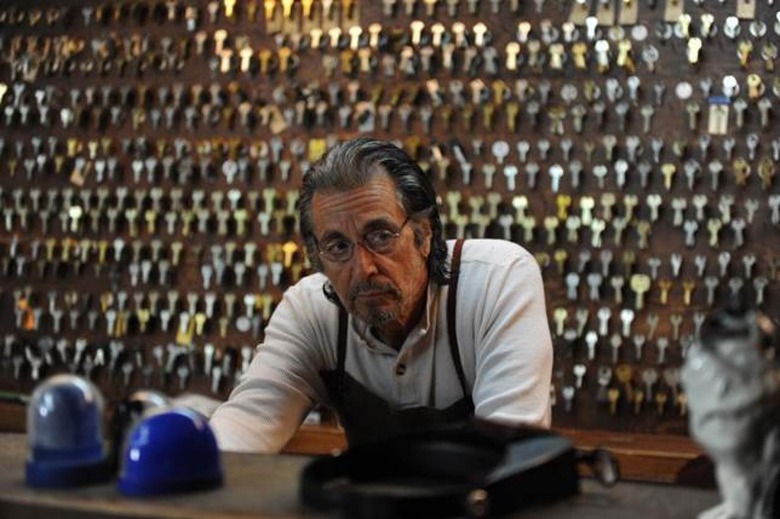 Martin Scorsese has so many different projects on his to-do list at any point that it wouldn't be a huge shocker if some of them dropped off eventually. But despite the fact that he's making Silence next, he hasn't forgotten about The Irishman, at least according to star Al Pacino.
In fact, not only does he still very much intend to make the film, Scorsese's even added another cast member — Bobby Cannavale. Robert De Niro and Joe Pesci remain attached as well. Hit the jump for the latest on Scorsese's The Irishman.
Progress on the film has been slow, but don't mistake slow for stalled. Pacino confirmed in a conversation with The Daily Beast that The Irishman was still on. It'll be his first-ever project with Scorsese, a fact which even Pacino seems to find exciting. "Isn't that something?" he mused.
Pacino also mentioned that Cannavale had joined the cast. Cannavale was a regular on Season 3 of HBO's Boardwalk Empire, which Scorsese executive produced, and reportedly participated in a table read of Zaillian's The Irishman script last year.
The only downside to all this intriguing news, however, is that we've still got a ways to wait until The Irishman reaches theaters. Scorsese is currently prepping Silence, so The Irishman won't get underway until that's wrapped.
And that's assuming The Irishman actually moves next. Scorsese has so many other options to consider, including a Ramones movie and a Shutter Island pilot. Not to mention that Sinatra biopic he's been promising for years. But no matter when The Irishman gets going, this combination of cast and director is bound to be worth the wait.